Nearly half of US workers suffer from mental health issues – report | Insurance Business America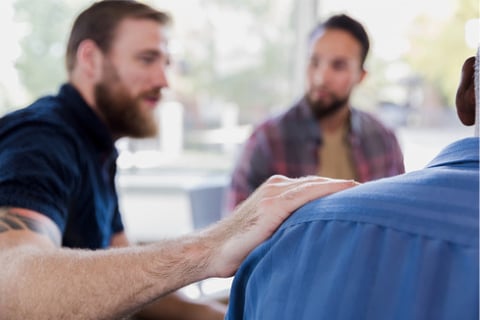 A new study has found that nearly half of full-time US workers have been suffering from mental health issues since the COVID-19 pandemic hit.
The study, entitled "2020 Behavioral Health Impact Update" by The Standard and Versta Research, surveyed 1,425 full-time employees in the US, asking about their mental and behavioral health issues in the workplace.
According to the report, 46% of the respondents said that they are dealing with mental health issues. This marks a 39% increase in the number of workers who indicated that they had mental health issues in 2019 during the last version of the report, The Standard noted.
It also found that among workers struggling with mental health issues, 55% said that it had been affecting their work since the pandemic began.
Other key findings of the report include:
Nearly one in 10 employees have experienced lower productivity or missed work because of addiction or substance abuse.
Among workers struggling with addiction or substance abuse, 36% said it has affected their work more since the pandemic began.
One in three survey respondents said that half or more of their work time suffers when they are struggling with mental health or substance abuse issues.
"The numbers speak for themselves — it's critical for companies to offer employee benefits that include more robust and accessible well-being resources that help workers stay healthy and productive," said The Standard senior director of benefits and HR service center Melissa Oliver-Janiak. "These findings support the services we've been providing to our own employees and the need for employers to find new, effective and creative ways to support their people through this crisis."
The report also prefaced that apart from the rise in mental health issues among workers, many employees have been found to be experiencing increased pain and musculoskeletal issues due to inadequate work-from-home office set-ups that lack ergonomic design.
The Standard also suggested in its report that the effects of the pandemic will continue to be felt by both workers and their employers well into 2021, particularly as organizations anticipate how remote work and safety protocols would change as the vaccines for COVID-19 roll out.
"During this prolonged time of uncertainty and stress, employers must approach their well-being offerings holistically," commented The Standard Workplace Possibilities practice consultant Dan Jolivet. He additionally warned that the pandemic is creating a greater risk for comorbidity – co-occurring mental and physical conditions typically associated with worse health outcomes and requiring more complex treatment.