Pinnacol start-up Cake wins over small businesses | Insurance Business America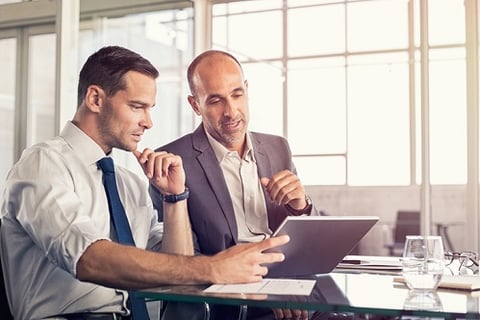 Small business owners wear many hats. They're CEOs, CFOs, CTOs, customer service agents, cleaners and fridge-fillers – to name but a few roles. It's impossible for the small business owner to be an expert hat bearer in all of these positions, which is why Colorado-based Pinnacol Assurance decided to take the work out of workers' compensation insurance with its AI-powered insurance platform for small businesses, Cake.
Cake's mobile-first website was launched and made its first policy sale on October 10, 2017. It provides rapid quoting and buying, simplified policy management, elimination of paper forms and signatures, and support via website, text and chat. In short, it's a "piece of cake" for small businesses.
The Pinnacol subsidiary was recently spotlighted in a new case study by Forrester Research, which notes that Cake "has won more customers, increased its profits, and enjoyed higher Net Promoter Scores [a measure of customers' willingness to recommend a company's products or services] than expected in the six months since its first policy sale."
Phil Kalin, CEO of Pinnacol Assurance, commented: "We felt the need to bring to market a workers' comp solution that incorporated what we know about the needs of Colorado small businesses: it had to be simple, fast and responsive to their individual needs. Cake is all of those things and more - and more employers are seeing the advantages of using such a low-maintenance, straightforward platform."
So, why do small business owners like Cake? It's partly down to the platform's human-centered experience. When designing Cake, the team took things right back to the drawing board with one question in mind: "How can we make the customer experience better?" They consulted with small businesses throughout the design process to ensure the platform fits the bill, and they're constantly updating and improving their design through continuous engagement with customers.
The numbers also paint a picture of success. In the first two months after its October 2017 launch, Cake exceeded its 2017 revenue projections by 140%, and by the end of the first quarter of 2018, surpassed revenue projections by 500%. The start-up has also achieved a net promoter score in the 70s, which is very high for an insurance firm.
"Cake's success has been a bit of a test-bed for a wider focus we have at Pinnacol around human-centered design and re-imagining how we provide insurance to all of our customer groups, whether it's our policyholders, our agents, or injured workers," Kalin told Insurance Business. "The fact that Cake has borne fruit and been so positive makes it an excellent model upon which we can start to build further innovations and customer-centered products."
Related stories:
Workers' comp insurer to return $50 million in dividends
What's new in the workers' comp space from a leading MGA