QBE North America to offer AI-based ergonomics software to clients | Insurance Business America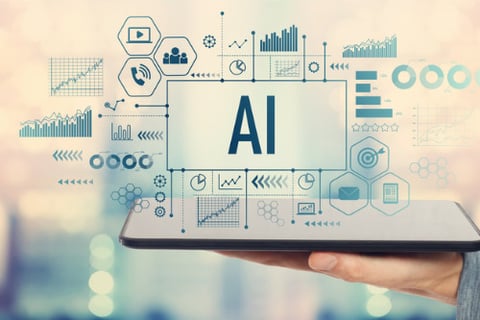 QBE North America has entered a new partnership with VelocityEHS, a provider of cloud-based environment, health, safety (EHS) and sustainability solutions, to offer its Humantech Industrial Ergonomics software as a service to QBE customers.
The software delivers artificial intelligence (AI)-based sensorless motion-capture technology to help employers recognize employee ergonomics issues in the workplace in real time. These insights give employers the chance to mitigate employee ergonomics risks and reduce the potential likelihood of costly workers' compensation claims.
Musculoskeletal disorder injuries, such as strains and sprains, caused by manual material handling and repetitive motion are leading causes of workplace injuries for companies and their employees across the United States. These injuries are often painful, debilitating, and can be expensive – but they can be avoided with strong ergonomics risk management.
Traditional ergonomics solutions involve sending an ergonomics expert to a place of work, where they will spend several hours watching and recording how employees carry out specific tasks. It can be a fairly time-consuming and expensive process.
Read next: QBE announces new group chief risk officer
"While there's still a need for the more traditional ergonomic assessments depending on the risk and the industry, the Humantech Industrial Ergonomics software really came on board as a potential game-changer in the sense that it is a simple way to use technology and expertise to quickly identify major risk factors associated with a specific job," said Paul Isaac, SVP, head of Global Risk Solutions, QBE North America.
The process is very straightforward. Employers are asked to take a video of an operator performing a specific job or task, which they can then upload to the Humantech Industrial Ergonomics software. Through AI and computer vision, the software recognizes body segments and records joint angles, frequencies, and durations of the postures during movement. Within minutes, the output displays a skeletal overlay on the original video and indicates the risk levels in colored lines, with the color red indicating high-hazard movements.
The benefits for QBE North America customers are twofold, according to Isaac. He told Insurance Business: "One, it helps clients understand ergonomic risk factors. Second, it's a value-add for our clients. Oftentimes, clients don't fully understand the risk factors their employees are exposed to. This tool helps them to understand the risks in a very simple way.
"They get a report that provides a score, with a red, yellow or green risk rating for a job. We will then work with that client to help them figure out how they can modify the job to reduce the risk. Is it as simple as changing a tool? Is it as simple as raising a work surface? Or is it more complicated in the sense that they may need to re-engineer the job? The solution really depends on the client and the risk factors."
Read more: Medical stop loss market reacts to COVID-19, prepares for impact of deferred utilization
QBE North America has already had multiple success stories via the use of the software. The insurer helped an industrial equipment manufacturer by identifying a high-risk reaching motion that had caused numerous employees to suffer strains and sprains. Using the AI-powered ergonomics software to isolate the root cause of the problem (a spray gun that required an awkward flex of the arm and wrist), QBE North America then advised the client to potentially modify the tool and invest in a new spray gun that was more ergonomically designed.
"We have another client whose employees lift 50-pound bags of coffee beans several times an hour," Isaac added. "After evaluating that job, they've now decided to completely re-engineer that task – and they expect to see a 25% efficiency gain from the ergonomics changes planned. While the core component of this is health and safety, there's often an efficiency gain as well, which is another metric that we try to educate our clients about.
"This technology really is a great example of simplifying the process of identifying ergonomics risk factors using AI, and doing it digitally in a way that easily communicates what the hazards are to employers so that they can fix problems, reduce their risk, and gain efficiencies in the workplace."