It's time for the insurance industry to embrace and leverage PDF | Insurance Business America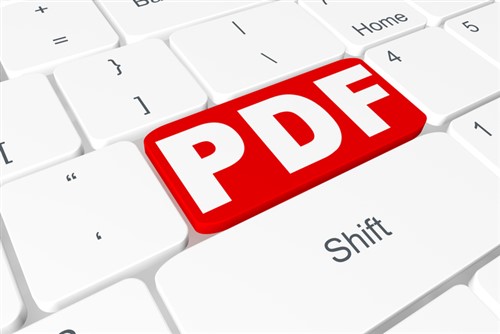 The following is an opinion article written by David Ronald, marketing director at Foxit Software. The views contained within the article are not necessarily reflective of those of Insurance Business.
Since its inception, the insurance industry has been built around paperwork – it is a business that's primarily about services and agreements—taking the form of contracts, policy endorsements, no-loss statements, claims, and more. These documents, forms, contracts are at the center of every insurance organization. With that in mind, along with the stringent regulations insurance companies must follow, it is easy to see why the migration from paper-based processes to new digital solutions and technologies has been relatively slow. At the same time, the insurance industry is coming under intense pressure to transition to digital in order to keep pace with the rest of the business world, streamline processes and improve operations and, most importantly, meet customer demands.
More and more insurance organizations are seeing the benefits of moving on from legacy systems by adopting smart, new document management solutions. These new digital solutions can greatly impact the ability of professionals in the field to stay competitive and increase output. First and foremost, it allows organizations to rise above the current document barrage the industry faces. The sheer number of documents that are needed for insurance institutions to run their day-to-day operations is staggering and that number is only going to increase. In fact, a recent study by the BPI Network, a San Jose-based market research agency, found that 91% of business professionals said the pace of document creation would either increase or stay the same within their organizations. That same report also found that 83% of respondents agreed that the accelerated pace and connectivity of business will require them to produce, share and manage more documents in the coming years. For insurance organizations, where every process and activity must be documented, those numbers are sure to be even higher.
The insurance industry has a surprising ally in the complicated transition from paper to digital – the Portable Document Format, better known as the PDF. This might sound counterintuitive to many insurance professionals that have seen the PDF go unchanged for decades, but a recent surge in PDF innovation has lead the business tool to become an incredibly helpful resource for organizations looking to move their processes away from paper and on to digital platforms.
PDFs can help insurance organizations transform from a paper chase to a streamlined, mobile, anywhere/anytime industry. The technology can alleviate the pains of the paper jungle in two ways; convert all that overwhelming paper into digital format and give organizations the ability to create forms in electronic form in the first place. With PDF, insurance organizations can digitize files and store them electronically in order to avoid the enormous space requirements, cumbersome storage and difficulty accessing documents that massive paper files have created. New PDF solutions, embedded with intelligence, enable a wide range of capabilities, including document usage tracking, file update notifications, shared and synchronized reviews, remote file protection, data collection and much more. The benefits of these new PDF tools are made even better as they are available without the use of costly, complex, legacy document management systems.
The move to new PDF tools has also had the important added benefit of creating happier customers for these agencies. These new tools make it incredibly easy for customers to submit claims, signatures, inquiries, etc., through the web and mobile apps. Not only does this eliminate paper clutter, it also enables the interactions insurance companies have with their customers to be more convenient and mutually productive.
There are many benefits to leveraging innovative PDF technology in the insurance industry. These include:
Converting paper to digital – automate the process to convert paper scans to PDF, make it searchable, and compress to reduce file size.
Documents anywhere – securely access documents online from a computer, tablet, or smartphone.
Document archiving – large scale conversion of documents to PDF/A, the industry standard for archiving documents.
Secure information sharing – securely share documents with confidential information with redaction and file protection.
Convenient forms – filling out and signing forms electronically, reducing expense and time of date collection and/or digitally store completed forms.
As great as all this might sound, the inevitable question becomes how utilizing these convenient PDF tools will affect security. When you consider the number of paper-based processes in place within the insurance industry and their core challenge of protecting the personal data of their customers, few other industries have more on the line in terms of security.
As it turns out, these PDF solutions have become a security enabler for those organizations instituting them, as new technologies are making PDFs more trackable and controllable. These advances have been achieved by embedding PDF documents with an identity and connecting them in the cloud, allowing authors more control over their documents and confidential data—even after a document leaves the premises. In fact, creators can track the usage of their document and security features will follow it no matter where it goes.
The insurance industry can look to the inevitable transition to digital as an opportunity, not a hurdle that must be overcome. In adopting new digital technologies, insurance organizations have the ability to improve communication and interaction with customers while at the same time streamlining internal processes. Although the technology hasn't been known for its cutting-edge innovation in the past, it turns out that the PDF is a great place to start.
Related stories:
"Life changing" technology is a "win-win" for insurers and insureds
How will technology change the standard of healthcare?