Rebalancing the fundamentals of our business | Insurance Business America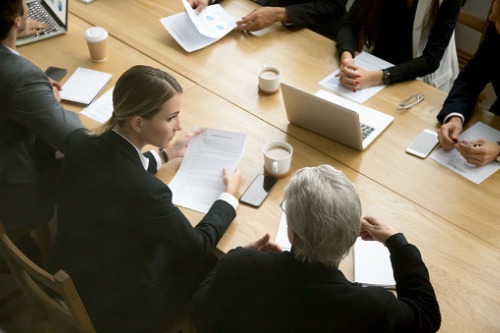 The following is an opinion piece written by David E Estrada, one of the speakers at the upcoming Leadership Exchange Summit 2019 in Chicago.
Anyone in our industry who has any reasonable length of tenure has experienced ups and downs, soft and hard markets, and of course a variety of circumstances along the way presenting both opportunities and challenges to navigate. What can leaders do to help their organizations thrive during soft markets and or sluggish new business results? A fair question.
I believe it's important to revisit the fundamentals of what makes an agency/brokerage or any concern within our industry grow and thrive. Upon examination of what I refer to as the "4-Core," leaders can see where their organization needs to re-balance the time they spend driving these core fundamentals to help their teams thrive under any circumstances. So, what are the "4-Core?"
The "4-Core" refers to the four fundamentals which govern enterprise level growth. I will first identify them, then define them, and then discuss how they can be re-balanced to suit given circumstances and challenges leaders face over time with their organizations and why that is important. EVERYTHING an agency/brokerage does to grow sustainably and profitably over time fits into one of these four categories:
Acquisitions;
Organic Growth;
Operational efficiency; and,
People & Culture.
Acquisitions: the ability to transact stand-alone acquisitions, fold-in acquisitions, purchase books, producer and team human capital acquisitions.
Organic Growth: the ability to a) convert non-clients into clients; b) the ability to cross sell; c) the ability to account round; d) the ability to launch focused sales initiatives; and, e) center of influence and strategic alliance partner development.
Operational efficiency: the ability to establish operational metrics and performance benchmarks, manage the P&L effectively, develop initiatives which increase margin, developing operating efficiencies by either Business Process Reorganization (BPR) or exporting internal processes to third party vendor solutions or upon a given mass being achieved taking those functions back into the house.
People & Culture: the ability to generate a positive and fun place to work which develops and supports the organization's members so that they can experience higher achievements year over year regardless of their role within the company.

Again, everything an enterprise does falls in one of the above categories. How can this reveal the answer to thriving in difficult markets? First understand that leaders must allocate their time to balancing and re-balancing efforts and time spent for each category. It is rare, for example, to see any organization with a perfect balance in each of the "4-Core." Often, we will see firms spending a great deal of effort on Acquisitions and Operational efficiency as they gobble up acquisitions – yet little time in Organic Growth and People & Culture categories and wind up scratching their head wondering why sales are so sluggish! After an aggressive acquisition phase, when constituents seeking to meet earn outs are hungry for organic growth and professional development to hit their goals – a rebalancing often occurs and leaders shift their priorities to meet those demands.
We know that the most virant organic growth cultures are tied to vibrant people and culture initiatives vis-à-vis creating a fun place to work and professional development. This holds the key for anyone wishing to work their way through a difficult market or set of circumstances.
I encourage every leader to look at where they are spending their time, money, resources and overall focus – are you heavily weighted in the acquisition category? Operational efficiency category? And does this need to be 're-balanced' to suit your circumstances and desired outcomes to lead your organization further?
The organization looks where the leader looks…where are you looking?
Want more insight? Make sure to join David and a host of incredible speakers at the Leadership Exchange Summit 2019.