A blossoming business | Insurance Business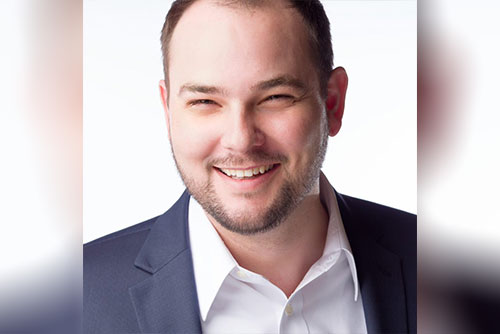 A family hardship led Hub's TJ Frost into a budding career in cannabis insurance – he shares how insurance needs to keep pace with booming industry.
IBA: What led you to a career in cannabis insurance?
TJ Frost: In 2012, my father was diagnosed with prostate cancer, and at the time, I was doing corporate finance and insurance. A good friend of mine was working for Hub and kept telling me to come work for them. When I came on board in 2014, I had a passion to work in the cannabis industry because when it turned legal in Washington, my father turned to cannabis edibles, CBD and THC to get off the opiates originally prescribed to him for battling cancer.
Unfortunately, my father lost his battle with cancer in February 2015. Thankfully, cannabis did provide a level of comfort to him that opiates could not. He was drinking milkshakes because the cannabis made him hungry not because the pills upset his stomach.
Originally, Hub corporate was on the fence about cannabis. They weren't sure if they wanted to brand themselves as a cannabis-friendly insurance company; however my local office in Seattle was all for it. After a couple years of success in the industry, corporate made the huge announcement to publicly say they will insure cannabis. This was a major stance for a top-five insurance firm. We took the program national in 2016/2017 and international in 2018.
IBA: What are the major misunderstandings about cannabis insurance?
TF: When states pass for legal medical or recreational marijuana, the biggest misconception is: is insurance available? Yes it is, and we can insure every cannabis company just like any company. It doesn't matter if you're a cultivator or a dispensary, we can insure every level of your business. This includes, but is not limited to, workers' comp, product liability, crop, equipment, theft/crime, cargo, auto, employee benefits, property, etc.
Another misconception with clients is that the insurance is too expensive. Within the marketplace, we currently have about 28 carriers that will insure one line item or another; there are very few carriers that will do a whole package. The problem within the marketplace is that some carriers will come in the market and then will go out. We have had some companies that insured the space, then they left the market, and now they want to come back in. That just doesn't work for us. As a broker, you have to talk to the carriers and say: 'What is your three-year plan with this account?' We want to paint a big picture. The hardest part is switching carriers, so when we talk to them, we want to build a future with them.
IBA: How is insurance not keeping up with the needs of cannabis clients?
TF: We insure cannabis facilities that have $100 million into them, and the most that we can show clients on property limits is $25-30 million. That's a tough pill for clients to swallow, but that's just where it is. When they legalized cannabis in October in Canada, carriers came right out the gate and said they will give $75 million in property limits as a start and go up from there. Until this year, we were getting max $15 million in limits per location. Now we have to tell clients that we know they put in $100 million into their facility, but we can only present them $25 million in limits. My job is to build a program and let the client know that they are underinsured but that we are still working on it improving it. Is the insurance where we want it to be? No, but we are making progress. We work daily on building the right partnerships with our carriers, and we are confident that we will have a full solution soon; these things take time.
IBA: How does legality play into carriers' appetite in the space?
TF: If cannabis was federally legal, I think limits would be higher and more carriers would stick their toes in the water. Like the tech boom or in oil & gas, carriers just kind of dabble in the market to see where it is going. The industry doesn't have a whole lot of claims that they can diagnose and see if it is a favorable industry or not. Again, there are more and more carriers coming in, and that is always a good sign.
IBA: What is the toughest challenge you face in this space?
TF: There are challenges with the insurance limits and educating our client base, but a major challenge is when clients are in current programs that could be the right fit for them but were presented in the wrong way by their broker. In this industry you have to be an expert in not only the business but also the insurance industry and how it protects the cannabis industry – the cannabis industry is very different in numerous ways.
We find that all the time, so that's a very big problem. So it's important for clients to have an insurance broker as a partner who knows the industry inside and out, and for brokers to find the right partners and resources to help clients financially succeed.