A hundred years young | Insurance Business America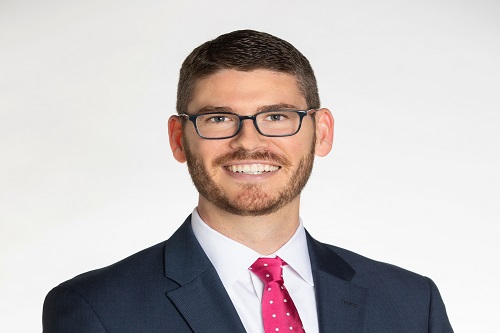 Plastridge Insurance CEO Connor Lynch talks to IBA about CAT exposure, community and 100th birthday celebrations
IBA: Plastridge Insurance is celebrating its 100th anniversary in 2019. How did the agency get started?
Connor Lynch: Plastridge Insurance was founded in Delray Beach, Florida, in 1919 by Amos Plastridge and Pierce Brennan. It was originally called Plastridge & Brennan Agency. Amos Plastridge had been in the business for some time. He ran an agency up north before moving down to Florida to start this agency. In the 1940s, Amos Plastridge turned over the agency to his son, Robert, who later put it up for sale in 1947 after the area experienced some terrible storm activity.
My grandfather, who was working at the time as an auditor for an insurance company based in Miami, ended up buying the agency in 1949 and running it until the 1970s. In 1969, my father started helping out with the family business while working as a teacher, but when my grandfather got sick, he stepped in full-time and took over the agency in 1974. I joined the agency in 2002, took the chief operating officer role in 2008 and became CEO in 2019.
IBA: You're located in a very CAT-exposed area. How has that shaped Plastridge Insurance?
CL: From a long-term perspective, it has shaped us by pushing us to really make sure we provide the right coverages to our clients, even when they don't always want them. Sometimes they want the cheapest option, and they don't have a lot of time for an agent trying to sell them the right coverage.
But we stand our ground on that because we've seen what can happen when a storm hits. We always have that full conversation to ensure our clients are fully protected. If a client is calling us with a claim, we want to know they had all of the coverage they needed. That's our philosophy.
IBA: How has recent hurricane activity impacted your market?
CL: It hasn't changed what risks we're willing to look at or insure, but we've definitely seen an impact on the industry as a whole. In the past, there was so much capacity that when a storm hit, market pricing stayed relatively flat, whereas this year, all of a sudden we're seeing a much faster turn in the market.
As agents, we have an opportunity to shine in a hardening market. People tend to panic and reach out to resources, and we're grateful to be one of those resources. We spend a lot of time in years like this helping people budget for the next year and enabling them to plan for a rate increase.
We're doing more of that budgeting process now than I've ever seen in the industry. It really shows the value that insurance agents can bring to the marketplace. In our industry, we spend our time educating over anything else. A lot of what we do is helping people understand what they're purchasing. Sometimes I feel more like a teacher than an insurance agent.
IBA: What enables Plastridge Insurance to thrive as an independent agency?
CL: Plastridge Insurance is a very community focused organization. We know what's going on in the area, we have great relationships, and we give back to the organizations that help our community to thrive. That's a huge part of our mission statement.
A second key factor that supports our longevity is our honesty. We will show our clients every quote we get, and if there's a market we don't represent, we'll tell them that. We don't hold our cards close to our chest. We throw them on the table, and we do the best job we can for our clients. In the long term, that has built a palpable level of trust with our clients.
IBA: Are you doing anything special to celebrate your 100th anniversary?
CL: To mark our 100th anniversary, we decided to give $100,000 back to our community. We've given $10,000 to 10 different nonprofits, all of which were chosen by our employees. But we wanted to give those nonprofits more than just money. We wanted to help boost their missions, so we volunteered our time and participated in special opportunities and fundraising events. We've done anything we can to help grow awareness for each organization.