A new chapter begins | Insurance Business America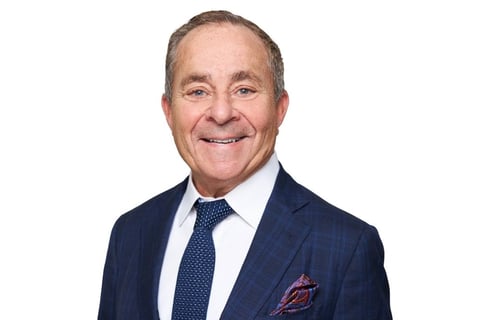 Ask most people, and they'll likely tell you their plan is to find a nice place to retire at the end of their career – a tropical island, perhaps. After 48 years in the insurance business, Mitch Blaser got the island part right. But retirement? He's not quite there yet.
"It's just the way I'm wired," he says. "It's been an exciting journey so far, and I felt like I had another one in me. So why not?"
Blaser is sitting in a boardroom in Hamilton, Bermuda, talking about Mosaic Insurance. It's still early in the company's existence, and there isn't much to look at in the room aside from the white walls – but blank canvases seem to be a passion of his.
"It was an opportunity to do something that brings together all those years of experience – to say, 'What would you do with a blank slate?'" Blaser says. "You don't get those opportunities many times in life, so if you have one, go for it."
The path to Mosaic
Blaser's insurance career began in New York City in 1973. After graduating from George Washington University, he returned to his hometown to join Marsh, where, as a member of the leadership team, he acted as both global CFO and head of technology and corporate services.
After 28 years at Marsh, he accepted a position as CFO for the Americas at Swiss Re. While he was there, he was approached by his longtime colleague and friend, Bob Clements – "one of the all-time great mentors anyone could ever ask to have," Blaser says – about starting a new venture.
And so in 2007, Blaser found himself in Bermuda as a founding executive of Iron-shore, a global property & casualty insurer with $1 billion in private equity capital that would grow to more than 800 employees in 15 countries. Blaser held several key roles over the 10 years he was with the company, including CFO and COO of Ironshore Inc., CEO of Ironshore Bermuda, and CEO of Iron-Starr Excess Agency and IronServe.
It was also at Ironshore that he met Mark Wheeler, the co-CEO of Mosaic. Wheeler's Pembroke Managing Agency had been purchased by Ironshore, and he came on board to serve as CEO of Ironshore International. The two became fast friends, traveling the world while building out their international platform.
When Ironshore was acquired by Liberty Mutual Group in 2017, Blaser stayed on to become chief transformation officer of the company's commercial lines division. But the lure of starting fresh was always there, and in February 2021, he and Wheeler launched their brainchild: specialty risk insurer Mosaic. "I am energized by the opportunity to build something basically from scratch," Blaser says.

"I was able to do that at Ironshore; there's a certain thing that gets your blood going."
The company's main underwriting vehicle is Lloyd's of London Syndicate 1609 (named after the year a shipwreck brought the first English settlers to Bermuda), but it also plans to partner with third-party capital providers. Mosaic's initial lines of business include cyber, political violence, political risk, financial and professional lines, and transactional liability.
"What's exciting is that it has different aspects of the insurance business coming together in one model and forming a beautiful picture," Blaser says. "That's why we named it Mosaic."
His team picked lines of business based on the risks they feel are "extremely relevant today" and will continue to be relevant in the future. A key component of Mosaic's strategy is tapping into the company's collective expertise in predicting where growth opportunities lie.
"Without talented underwriters, it wouldn't work," Blaser says. "Obviously, the talent attraction is a big part of our strategy, and that's where my hundred years in the business and experience in underwriting came together – to attract that talent."
Blending tech and tradition
Another important part of Mosaic's strategy is technology. In an interesting twist, trying to get things off the ground in the middle of a global pandemic might have actually helped.
"This pandemic showed up right in the middle of us trying to get started, and all of a sudden, everything had to become virtual," Blaser says. "Obviously, navigating that – being able to get the right people on the screen at the right time and being able to provide all the information that was needed for an approval of a syndicate – became more complicated. It wasn't like there was a roadmap for this."
The hard work paid off, though, when Mosaic became the first independent syndicate approved by Lloyd's since 2018. More importantly, the sudden need for innovation supported the fledgling company's technology strategy.
"I don't think there's ever been a time when not having a legacy infrastructure is almost as important as not having a legacy balance sheet," Blaser says. "One of the big conundrums in the insurance industry is its historical inability to reduce frictional costs. Today's technology allows you to do a lot more with a lot less. It's very modular, and it gives you the chance to plug and play, as opposed to building software out."
Still, while Blaser is a big fan of technology and its possibilities, there's at least one area of the business where he prefers to do things the old-fashioned way.
"When I was in my 20s, I was the CFO of Marsh International, and I had the opportunity to globe-trot and do major deals," he says. "The people I met along the way became lifelong friends. Those kinds of relationships are very important in terms of how you build a career, how you think about your life in this business. Relationships still matter."