A niche success story | Insurance Business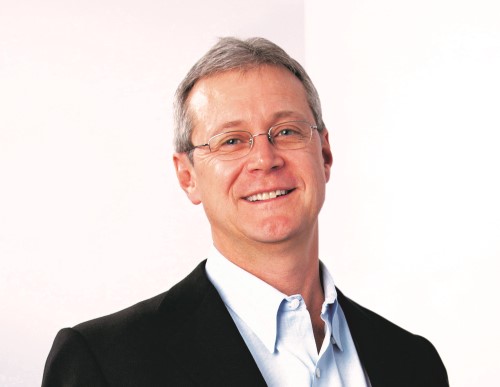 Bill Hubbard entered the insurance industry in 1989, working for American Sports Underwriters, a specialist MGU writing disability for entertainers and athletes. There, Hubbard established a contingency division providing coverage for event cancellation, film, weather and prize indemnity. To reflect the diversification, the company changed its name to American Specialty Underwriters [ASU] and was subsequently acquired by the HCC Group in 2001.
Asked about his career highlights, Hubbard recalls one particular event with ASU in 1998.
"The 1998 Winter Olympics were in Nagano, Japan, and a sarin gas attack on a Japanese subway [a few years earlier] had created quite a panic," he says. "As a result, the broadcaster of the Olympics wanted as much event cancellation insurance as they could get, and they came to us based on some difficult, high-limit disability placements we had done for them on a couple of unique television personalities. This was the first major international event ASU had done, so there was a lot of pressure on us to deliver. Obviously, when you attempt to put a mega-placement together after a terrorist event like that happens, there's a great deal of noise and hysteria surrounding it. Pulling that off was a big one for us."
Hubbard also played an integral role at ASU in starting the first Lloyd's consortium to be set up by a non-Lloyd's entity.
"In 1994, we launched The Enterprise Consortium for contingency and disability business, and that was a big game-changer for us as well, because up until then, we had pretty much been doing mostly North American-based work," he says. "Once we established an on-the-ground presence in the London marketplace, our reach and influence rapidly grew."
But that London operation was also the source of one of the most challenging times of Hubbard's career, when, in 2004, its contingency team jumped ship en masse.
"We were left with really no one to run the operation, and the departing team was anticipating all of our business to follow them," he says. "We were determined to keep the operation going. So, for nine months, I worked in London Monday to Friday. I'd fly back to Boston Friday night and go back Sunday night. I did that until we could fi nd the right person to come in and lead it. That was pretty challenging and could not have been accomplished without tremendous support and understanding from my family."
Specialist solutions
Hubbard now heads the specialty division of the recently created
Tokio Marine
HCC [TMHCC], which formed last year following the completion of Tokio Marine's $7.5 billion acquisition of HCC Insurance Holdings.
Today, the combined entity is one of the world's leading specialty insurance groups, although Hubbard points out that TMHCC is not driven by premium.
"We are 100% driven by our operating profit," he says. "Premium growth is not a statistic we are concerned with. Because of our expertise in the sports and entertainment markets, we are able to be involved in a number of ways on risk-transfer situations. Our contribution … isn't limited to putting TMHCC's capital at risk. Having a diverse toolbox gives us options to deal with complex, high-risk situations in a variety of ways and has been key to our long track record of success."
Over his years in the specialty insurance business, Hubbard has been involved in a range of truly interesting risk-transfer solutions.
"We have an eight-figure book of prize indemnity insurance, and it is the source of some of our more quirky writings," he says. "For Nabisco, we insured a promotion where if someone could break the world record for stacking Oreo cookies – currently at 48 – they would win a million dollars."
He also recalls insuring a promotion for Red Robin Gourmet Burgers.
"They did a promotion during the Pope's last tour of the United States, where if the Pope came in to one of their locations and ordered food, everyone who went to a Red Robin that day would get a free crab cake."
There's also one instance, involving insurance for a fi lm studio, that stands out.
"A movie was being fi lmed in Mexico, and the lead actor in that movie was in California and needed to be on set in two days," Hubbardsays. "This actor had a notorious reputation for being late [and] causing delays in these shoots. The studio wanted insurance ensuring that this person arrived on time. We wrote the risk, but with the proviso that we got to risk-manage the exposure, which we did by having one of our employees fl y out to California and drive him to Mexico."
The business also has a substantial clientele of elite athletes.
"We have a dominant market share of professional athletes, comprised mainly of the four major North American team sports and international football/soccer," Hubbard says.
And since last year's acquisition, Hubbard says TMHCC's specialty underwriting capabilities are now on the radar of a wider-reaching range of organizations.
"Tokio Marine has on-the-ground operations in dozens more countries than HCC; thus, many more territories have opened up for us," he says. "The Japanese Professional Baseball League is looking for us to use our experience with Major League Baseball to aid Tokio Marine in creating products to address the unique exposures Japanese teams face regarding the injury or illness of star players. In addition, we are doing some interesting things with the J-League, Japan's professional soccer league. We're getting a lot more phone calls from entities and people we had never traded with before."
Looking forward
Discussing the evolving risk landscape, Hubbard mentions the impact of cyber, which has become a growing concern for the insurance industry, including TMHCC's event cancellation coverage.
"Cyber risk is an area [in which] we are increasing our understanding and capabilities," he says.
Similarly, communicable disease is a major issue for events, especially conferences and trade shows.
"In the past, we've had to deal with SARS, Legionnaire's [and] swine fl u," Hubbard says. "Currently we are faced with Zika, and there is a potential avian fl u situation that is simmering."
He also talks about a recent transaction the business completed with a view to more comprehensively protecting its insureds.
"Last year, we acquired an operation called On Call, which is a travel assistance company," Hubbard says. "They do many things, including pre-trip risk assessments, travel tracking and political/medical/natural disaster evacuations. We wanted to combine that with the kidnap and travel-related insurances we do so that we could come up with a holistic package that included not just insurance, but also delivery of the services around the insurance.
"We see the world traveling more," he adds, "but at the same time, we see the world becoming ever more dangerous and uncertain."