Agent of change | Insurance Business America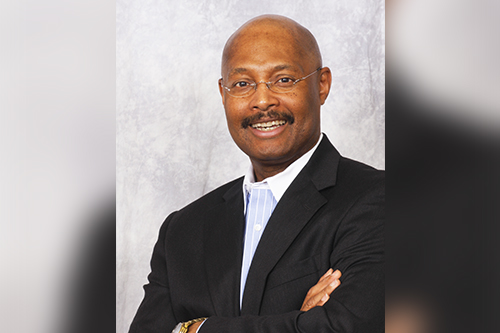 Jerald L. Tillman, founder of the National African American Insurance Association, tells IBA about the organization's beginnings and why its work continues to be critical today.
IBA: What led you to start the National African American Insurance Association (NAAIA)?
Jerald L. Tillman: After entering the insurance business [in 1974 at Aetna], my mentor made it clear to me that if you're going to be a professional in the business, you need to be all in, so you need to be a member of your professional association. He gave all the reasons why your professional association is there to support you and give you tools necessary to be successful in the field.
At a very young age, I was elected to the local association, and then I was elected to the state association. By 1976–77, I was going to national insurance conferences, but little did I know that I would be the only African American at these conferences. [They were] 99.9% Caucasian, which was OK because I still learned a lot, but then something in my mind said, 'This is a fantastic industry. Why am I the only one in the room?'
I knew what I'd seen the last two years did not reflect the population in America. I didn't know why – I was still young and naïve – but I said, 'I want to diversify the industry.' That was the spark for the National African American Insurance Association.
Initially, the long-term goal was to create a national association of African Americans in the insurance business and diversify the industry by way of business development or independent agency ownership and corporate professional leadership. I had a lot of friends who were accountants and CPAs, and there was a Black accountants association. I had friends who were attorneys, and there was a Black lawyers association, so many of the professionals I knew were members of their larger professional association, but also their association that was specifically designed to get more African Americans involved in their profession.
IBA: How did the organization evolve from there?
JT: I started by building an organization in Dayton. I was an independent agent at the time with a captive company and did a great job, so they gave me an opportunity to be a sales manager in Cincinnati. In Cincinnati, there were a few African Americans who were in the business, but there was no association. I said, 'There's a group in Dayton; let's organize here in Cincinnati, and I'll go back and talk to the people in Dayton – maybe we can form two chapters.'
From the creation of that local association to the national association was 20 years. I honestly think a miracle happened that put us in the national spotlight, which hastened the development of the national organization. In the early '80s, an issue in America at the time was redlining. At our first national conference, we addressed this concept. That conference got national attention, and a national insurance newspaper covered our conference and basically put it in the headline that a Black insurance group suggested that redlining is real in America – redlining [meaning] you draw a circle around the urban areas, and essentially they can't buy insurance in the area. Insurance is crucial to new development – you can't buy a house or buy a car without insurance. Redlining was an issue that prevented many people of color from purchasing homes.
At the end of the article, it said, "If you're interested in more information about the organization, call Jerald Tillman" and gave my phone number, which caught me off guard because I didn't know what type of reaction there would be. But after that, my phone was ringing off the hook. People from all over the country were calling [to ask me to] come help them build a chapter in their city.
I stress the fact that our focus is on African American talent development, entrepreneurship and agency development, but anybody can join our organization. Our ideal is to increase the numbers of African Americans in the insurance industry, and that's a wealth of talent that can increase corporate profits, that's a wealth of talent in terms of agency ownership and business development, and that's what we're charged to do as an organization.
IBA: Since founding NAAIA, how have you seen diverse representation evolve in insurance?
JT: The insurance industry is very slow to change. We have diversity and inclusion professionals who are NAAIA members and represent many of the largest insurance corporations in the United States, so we are on the front lines, and there's been progress. However, we have to maintain this commitment to diversity in order to maintain the progress that has been made in the past and to continue the progress moving forward. It's still very challenging, and we're prepared for that challenge.