All hands on deck | Insurance Business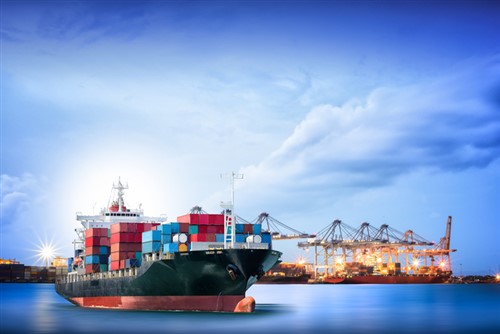 IBA: How did Gowrie Group develop its specialization in marine insurance?
Carter Gowrie: I started over 40 years ago in a small office in a marina in Essex, Connecticut, selling only boat insurance. It was one of the first boutique yacht specialty insurance firms. I have been sailing and around boats my whole life, so it was a natural fit for me to specialize in boat insurance.
Over the years, we expanded to follow our boat clients into other areas of their lives and passions. For example, we found many boat owners were business owners in the recreational marine industry, so we expanded into doing insurance for marinas, boat builders, yacht brokers, boat dealers, yacht clubs and other marine entities.
Over time, we expanded into home and auto insurance, employee benefits, and solutions for fire departments and ambulance associations. We also expanded into other 'passion' areas such as equine, fine arts, antique cars and other collectibles.
IBA: What is Gowrie Group's Burgee Program?
CG: I started thinking about it in the mid-1980s. We got into a hard market cycle in the commercial world, and the yacht club I belonged to locally had their insurance canceled, and I couldn't find anyone to properly insure them. It was a class of business no one wanted because of the risks associated with coastal property, marine, restaurants, liquor, youth sailors and hosting events. Many of the things that yacht clubs do present a certain amount of risk. When I placed the new coverage for my club, it was all piecemealed.
Other yacht clubs around the country were having the same problem at the same time. It made me think, if we could find a good solution, it would be a good program opportunity. I convinced an insurance company to work with me on it; we put together a program that included all lines of business, including workers' compensation, marine, umbrella and D&O coverage. It worked really well, and we got traction right out of the box.
Today, we insure more than 50% of the yacht clubs, community sailing programs and sailing schools in the US. In addition to our insurance carrier partner, our third partner in our Burgee Program is the US Sailing Association, which is the governing body of the sport of sailing. US Sailing endorses our program for their members and member organizations.
IBA: How have natural catastrophes affected this space?
CG: I think the biggest change we have seen recently as a result of catastrophes is in the boat insurance marketplace. Last year, there was a lot of devastation in the Caribbean, and most of the boats in the Caribbean were predominately insured by Lloyd's of London, and Lloyd's has really pulled back and tightened up on their underwriting requirements. That's put a lot of hard-market pressure on boat insurance overall, and we've seen rates going up in that market.
IBA: What are the emerging risks in marine insurance?
CG: In regard to climate change, rising water and flood-type exposure is an issue. High tides are higher now than they used to be. We recently had a Nor'easter, and the tide was six feet above normal high tide level, which was the highest the water has been in Connecticut since Hurricane Sandy in 2012.
The other trends we see in marine are similar to the emerging risks we see across general commercial accounts. For example, the HR component is a lot more complicated than it used to be. We also now see more companies taking our recommendation to add employment practices liability, cyber and D&O coverage a lot more than we used to see just five to 10 years ago.