All in this together | Insurance Business America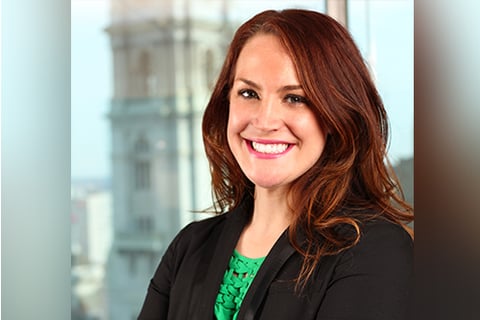 From employee ownership to hiring talent from outside insurance, Karen Boyle, Graham Company's director of human resources, sheds light on the agency's unique approach to its workforce.
IBA: Why did Graham Company make the decision to become employee-owned in 2017?
Karen Boyle: We wanted to stay privately held and we were fiercely committed to our independence, so we knew that becoming employee-owned was a way to make sure this was able to happen. We were [also] really committed to making sure we kept our unique culture, so the employee ownership component helped us stay independent and also stay dedicated to strengthening and perpetuating our unique culture.
IBA: How have you and your clients benefited from this decision?
KB: We've always had really low turnover, but with employee ownership, employees' skin is in the game and there's a lot of loyalty. One of the things that's nice for clients is they're dealing with the same person and rarely do they have to acclimate someone to their account or their way of doing things.
One of the other ways [they've benefited] is that they truly get high end client service. The employees understand that the work they do leads to the success of our clients. I'm confident that that was always there before the ESOP [Employee Stock Ownership Plan], but I've really seen a difference in it since we become an ESOP – people asking more questions like, 'how can we go above and beyond for the client?'
IBA: Why does Graham Company look to attract employees from outside of the insurance industry?
KB: Our philosophy has been to hire really good, kind people with a high level of business acumen, and then we teach them our way of doing insurance. One of the biggest things is that when we hire people from outside of the industry, they're bringing an outside perspective. They're truly bringing a subject matter expertise in some other industry other than insurance, so they're able to really understand their clients' businesses, they're able to bring a different level of business acumen to their clients, and how they approach setting up programs and truly being a risk consultant for their clients, versus when you hire someone that may have been in insurance for their whole entire career, that's all they know.
IBA: How does your training and development program ensure success for new professionals coming into the agency?
KB: Our training program is top notch. We have 185 employees, and 10 full time people in our training department so that really shows you the investment that we make in our people and making sure that they have all the resources that they need to be successful.
The training is unique also in that it's all different things. There's classroom training where people are going back into a classroom – working on group projects, sitting through school, learning on PowerPoints, and having teachers teach them insurance. Then there's on the job training, where they're put in a unit to learn the processes and procedures that we go through.
We do a lot with continuing education and we pride ourselves on making that convenient for our employees. Instead of telling our people, 'you need to go get a certain amount of credits every year to maintain your license,' we make sure that we have a lot of different sessions on site throughout the year so it's easy for our people to learn and continue to develop their skills, but also for them to maintain their license and their development in that area.
IBA: How does Graham Company's broader talent recruitment approach help it stand out as the demographics of the industry shift and a talent gap looms?
KB: We have been able to cast a wider net. If we interview someone that is a smart, talented, and kind person who has high emotional intelligence, we're equipped to train them in insurance. And a lot of companies can't say that – they need to hire someone with the skillset or with the knowledge base already. We're fortunate in that we don't have to do that so if we meet the right person, we can hire them and get them to where they need to be from an insurance knowledge perspective.