Behind the lens of Getty photographer's insurance successes | Insurance Business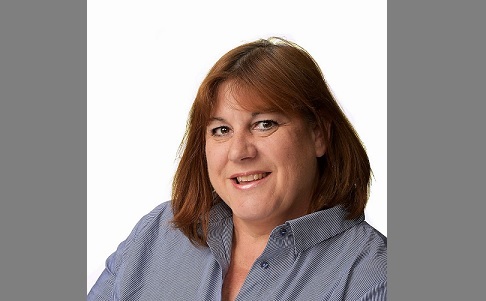 Insurance sometimes gets a bad name. But in truth, it's an industry for the people. It exists to protect people against loss.
The ability to "do good works" is partly what drew philanthropic-minded Victoria Dearing (pictured) to the industry – that and the fact that insurance is well and truly "in [her] blood."
In 1992, Dearing followed in the footsteps of her parents, grandfather and uncle by joining the insurance industry as an agent on The Big I of Illinois' E&O program. She told Insurance Business: "I discovered that I loved professional liability. I was able to broker other lines like D&O, EPLI, school leaders, real estate agents' E&O and even some media, and I took advantage of that. I have a deep-rooted love for this niche that I've developed over the years, and I couldn't imagine doing anything else."
Dearing is now vice president and broker at Breckenridge Insurance Services, where she uses her diverse skills and knowledge to drive results across a range of products and programs.
In addition to her role at Breckenridge, Dearing took the helm this year as president of the Fort Worth CPCU Society. She's also a keen philanthropist, a photographer, and a former steering committee member of PLUS Texas.
Dearing has been named an Insurance Business Top Specialist Broker 2018. We caught up with her to get a snapshot of her journey in the industry:
How did you get started in the industry?
My mother was a reinsurance underwriter, my father was a commercial risk manager, my grandfather owned an agency in SE Missouri, and my uncle was a state auditor for the Missouri Department of insurance – it's in my blood!
I spent summers and after school preparing files for "paper free in 83" back in the 80's and despite trying to fight genetics, here I am!
What are the best parts of your job?
Working with the agents and carriers. Many of my long-time business contacts have also become my long-time friends.
What challenges have you faced in your role?
Soft markets, like everyone.
What have you learnt from your current place of work?
That a good team is the key to great successes.
What advice would you give to someone working their way up the insurance ladder?
Don't "fake it until you make it" – take the time to learn and really know your product. Product knowledge coupled with great customer service will always stand out and give you the advantage.
If you weren't working in insurance, what would you be doing?
Philanthropy. I love working with women and children abroad in countries (most specifically Albania) to try and make sure they have the opportunities to escape poverty and other oppressive situations and have a good life. However, philanthropy doesn't pay the bills so for now, that's a side project. I work in a job I love so I can do good works.
What is your favourite hobby?
Photography - I'm actually a Getty Images contributor.