CEO of the Year: what it means to be a great boss | Insurance Business America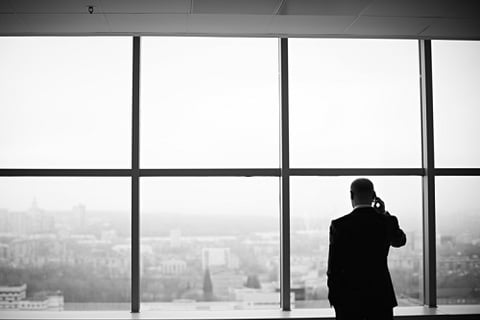 He's humble and quick to praise his staff for his success – but, according to a panel of judges, he was the best insurance boss in 2017.
Rusty Reid, of Higginbotham, was named CEO of the Year at the inaugural Insurance Business America Awards in Chicago.
"Most really good CEOs, if they're really good at what they do, they give credit where credit is due –which is to others," he said.
As he said, that's what any good CEO would say about his team. That's part and parcel of being a good CEO – respecting your team and what they do to make the company work.
Nevertheless, we pushed Reid on what it is that makes him a success. With a little nudging, he opened up about what he sees as his positive managerial attributes.
"For me, it's really hard to speak to why I do what I do, and how I do it, and how it makes me who I am. What I can say is this, for example, that I am a very generous person," he said. "If I was to toot my own horn, I guess it would be that I am not selfish – not letting greed get in the way and sharing the vision has resulted in people sharing the success."
As such, Higginbotham is an employee-owned company. Reid said he made that decision "way back when" to reward his staff for working hard for the company.
"My belief is that it's not all about me," he remarked. "My job is to motivate others and when others do exceptional work, they need to be rewarded handsomely. And that's really what led me, years ago, to go down the path of becoming an employee-owned company versus me owning the entire company.
"Our greatest assets go down the elevator at the end of every day. So I needed to make sure that if we performed well as a business, that they could be rewarded above and beyond their paycheck."
Higginbotham has also been recognized as one of the best places to work in Texas. That is a point of pride for Reid, and further testament to his leadership quality.
Ultimately, Reid said, what makes Higginbotham work so well is his acceptance of his own and his team's individual weaknesses – and the knowledge of his and his team's individual strengths.
"I recognize what my weaknesses are, and so I've intentionally built a team around me that, basically, I support their weaknesses and they support mine, so to speak. I think a good leader – whether that's a head football coach, or a head cheerleader, or whatever you might do – if you think you can be everything to everyone, I think you're going to find yourself woefully disappointed. I don't think the world really works that way.
"I kind of lead by the mantra: support people's strengths, don't beat them up on their weaknesses."
Related stories:
Texas insurance agencies announce merger
Exceeding expectations