Creating a more resilient world | Insurance Business America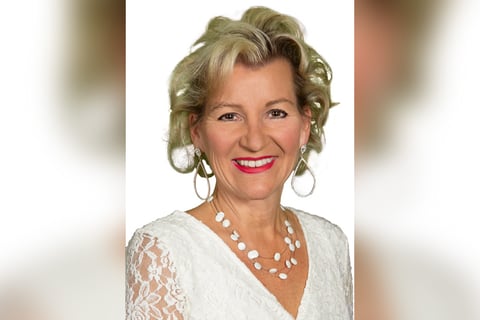 Over the past 13 years, Joan Woodward has put her years of experience and leadership in public policy to work as she established and built up the Travelers Institute into the insurer's thought leadership platform. When the coronavirus pandemic hit, Woodward took the Travelers Institute on a new journey by pivoting its offerings virtually into a new decade.
Woodward's success as president of the Travelers Institute and EVP of public policy at Travelers are due in part to the many years she spent working in finance and government. She began her career on Capitol Hill, where she took a job as the chief economist on the US House Budget Committee under chairman John Kasich. After five years, Woodward moved over to the US Senate, where she worked for Bill Roth for seven years as deputy chief of staff of the Senate Finance Committee and helped to create the Roth IRA. Together, these experiences gave her a critical foundation in public policy.
"That 12-year period of foundational understanding of how government works, how policy is written and how bills become laws was a great way to start my career," she says.
In 2000, Woodward was tapped by Goldman Sachs to start the bank's Washington equity and bond research operation, during which time Woodward became recognized by investors as a top Washington analyst. Five years later, Henry Paulson, Goldman Sachs' leader at the time, asked Woodward to become the founding executive director of the bank's Global Markets Institute, a public policy think tank that would help regulators and policymakers around the world explore how efficient and transparent capital markets could support global economic growth and sustainability.
Finally, in 2008, after years of traveling around the world in her various roles and raising four kids, Woodward was ready to find a position at a mostly domestic company. A lawyer on Woodward's team at Goldman Sachs had recently taken a job at Travelers and told her about the company's dynamic CEO and vice chairman (and now CEO Alan Schnitzer), who were building a new thought leadership platform. That intrigued Woodward, as it sounded similar to her work at Goldman Sachs. She also recognized the importance of insurance in supporting a GDP-driven economy.
"Expertise for understanding risk management is embedded in each of our businesses, no matter what industry you're in," she says. "Every Fortune 2000 company has a risk manager who decides what opportunities and challenges the company wants to take on internally, versus outsourcing risk to an insurance product. It's that underlying macroeconomic foundation and certainty that insurance provides that gives businesses the ability to be successful."
Building amid a crisis
Nonetheless, 2008 was not a particularly easy time to be building a new business. The effects of the global financial crisis on the US economy and beyond were taking hold, but luckily, Travelers had a historically conservative investment strategy, which gave it a leg up and helped it weather the financial storm. In fact, Travelers was added to the Dow 30, replacing its former parent – CitiGroup – in large part, because of its financial strength was a clear sign of the insurer's stability amid the crisis.
As she came onboard at Travelers, Woodward says she was welcomed with open arms by her new peers. She found that she was able to capitalize on and share her wealth of Washington policy knowledge with colleagues as she looked to establish the Travelers Institute. To begin the process, Woodward approached all of the business heads at the company and asked about the critical issues they were facing in their businesses, for which the new platform could create awareness and educational campaigns – a tradition that has guided the think tank's programming to this day. Several of the Travelers Institute's key initiatives focus on combating distracted driving, managing cyber risks and preparing for severe weather events, among others.
"The Travelers Institute agenda is driven by what the businesses are seeing around corners and into the future, and how we can leverage and raise awareness of those issues for our customers," Woodward says, adding that the agenda is always evolving. "When I landed at Travelers, we never thought we'd be taking on issues like autonomous vehicle regulation, for instance, so there's never a dull moment."
Learning to pivot
In some ways, 2020 harkens back to Woodward's early days at Travelers, in terms of the degree of economic, political and social strife that businesses and individuals in the US are encountering due to the COVID-19 pandemic. The crisis has prompted the Travelers Institute to adapt its agenda to the new normal, while continuing to help agents, brokers and customers navigate emerging challenges.
A major change to the agenda in 2020 was taking the 600-plus live events that the organization had put on since 2008 – which had been hosted by universities like Harvard, government agencies like the FBI, think tanks like the Gates Foundation, and public bodies like the City of New York – and turn them into virtual events that have been just as successful and insightful for attendees.
"We've talked to [everyone from] former FDA Commissioner Mark McClellan and the Dean of Stanford University's School of Medicine about the outlook for COVID vaccines, to Mika Brzezinski about how to pivot your career in a pandemic," Woodward says.
The experiences Woodward has had over the past 12 months have also shaped her as a leader in a few critical ways. "What I've learned as a leader is that people are resilient, and they want to contribute and be personally fulfilled in their work," she says, noting that despite the move to remote work, people still want to stay connected. "There's a thirst out there for hearing what Travelers is thinking and what our risk managers are telling clients, and we've been able to bring that to life."
Now that 2020 has given way to 2021, and with vaccines hopefully bringing relief from COVID-19 to societies around the world, the Travelers Institute is "going to do what we do best, which is to engage and provide thought leadership on topics that are critical, not just for the insurance industry, but for the economy more broadly," Woodward says. "Through our agents and brokers, we're attuned to customers' needs … and we respond to their challenges, meeting them where they want to be met."