Creating value amid turmoil | Insurance Business America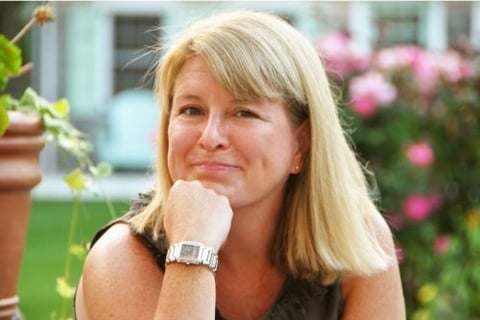 Susan Ogrodnik-Smith of HUB International New England tells IBA how the pandemic has impacted both the private client business and the work of insurance advisors.
IBA: How have you helped to grow the private client group at HUB New England in your current role as president of the practice?
Susan Ogrodnik-Smith: I've been in the marketplace, focused exclusively on affluent families and families that have more complex risk management needs, [for about 30 years]. I started out at Chubb Insurance – that was my training ground, and you could get no better experience than working there. I had the chance to travel across the country and meet with a number of families, and I had my finger on the pulse in terms of learning what was really important to them.
I loved working with the families so much that I moved over to HUB International, and I've been here for about 15 years, working directly with families and representing families all over the world, focusing on their unique personal insurance needs.
IBA: What unique exposures have private clients have faced this year?
SOS: Our role, more than ever, is to help our families become more resilient and able to deal with some of the curveballs that our increasingly complex world has presented. One of the things that we've seen in the COVID environment is people who are creating pandemic learning pods. For many, the role of educating their families is falling on them, and where there's not a high degree of trust in local school systems, a lot of people are hiring teachers on their own and banding together with other families. We've seen some of our families have learning groups of between five and 15 children in their homes, so we're seeing our families open themselves up to some unique risk, in terms of making sure that the teacher has professional liability coverage and general liability coverage.
Many of our clients are hiring employees, such as nannies or elder care services for their parents or cooks – and, again, opening themselves up to some additional risk, whether it's potential theft in the home or injury on the resident's premises, so there's a need for employment practices liability for any alleged harassment and wrongful termination or failure to promote.
As more people are using phones and personal computers, we're [also] seeing a need for cyber coverage. People are opening themselves up to potential financial damages, but more importantly reputational damage, which is sometimes harder to put a financial number on. It can be instantaneous and very difficult to roll back if a cybercriminal obtains personal data on a high-profile business individual, local CEO or C-suite executive. Our role is to prevent that from happening by educating our families and the advisors who serve them about ways that families can better protect themselves against these issues.
IBA: How has the private client group at HUB helped insureds navigate this complex risk landscape?
SOS: What makes the job interesting and how I think we're different from other brokers out there is that if you would talk to any of my 20 team members about this role of dealing with more sophisticated families, and especially in this COVID environment, [they would say that they're] part prognosticator, protector and psychiatrist to ensure that our clients are properly taken care of.
We built our practice out very slowly. When I came here, there were three of us; now there are 20 of us, and I think our clients really value our approach. We take a very practical approach in evaluating risk, but we're also creative and we think outside the box for our clients who have some more unique exposures. In building out our team, I've looked to have people who have experience in working with this client segment – they have a client service orientation, they like to help people and they care about our clients and their families.
IBA: How has COVID-19 impacted the work of HUB advisors?
SOS: We value education and making sure that in this rapidly evolving complex world, we're educated on all the different areas of risk. Watching the pandemic, a lot of our families have different priorities now, so the role of the advisor is a lot more prominent than it has been.
We're seeing a lot of our clients buy real estate in the pandemic, and we've had an incredibly busy year … A lot of our clients have had money on the sidelines, and they're buying a place for their families to safely go [and] people are calling us [with] the property & casualty spend on their minds … They're always price-conscious to some degree, but our families tend to be value buyers and they're looking to us for our assistance, in terms of 'do I buy this house or that house?' Or 'am I going to need earthquake coverage?' 'Tell me about brush fire – is that going to be covered?' 'Do I need flood coverage?' So we're having more granular discussions.