Entrepreneurial spirit | Insurance Business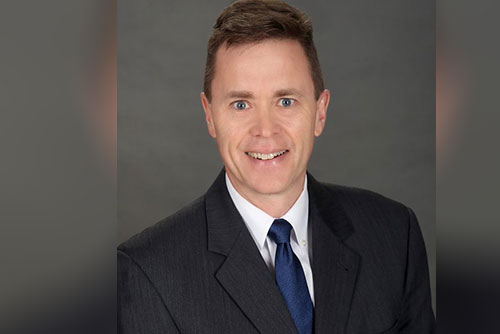 Building things from the ground up is one of Mark Lange's specialties, so much so that as he ascended the insurance ladder, he took a hiatus from the industry to run his own business that had nothing to do with insurance. For five years, Lange, today the executive vice president of strategy and distribution for Arch Insurance Group in North America, was the owner of Valley Sports Center in Canton, Connecticut, a 28,000 square-foot indoor sports facility that focused primarily on youth sports, including basketball, baseball, volleyball, as well as speed and conditioning training.
"I had three sons and I was very heavily involved in coaching them, and I really enjoyed that and took a lot of meaning out of it," says Lange. "At the same time, I always had this desire to start a business and build something, so I was able to put those two things together."
Seven days a week, Lange was at the facility, setting up basketball hoops, interacting with parents and their kids, and driving business, along with the many other hats he wore as the owner. A few years down the road, the leader found that his entrepreneurial instincts translated well to his role at Arch.
"I was hands-on in pretty much any aspect of the business you could imagine," he tells Insurance Business. "One of the things that I'm able to use today is the fact that I was right there every day with customers and I was well-known in the community because I ran it, so my reputation was on the line every time we delivered any program, and I had a very strong focus on making sure we delivered the right experience for everybody that came in the door. Today, I have a very strong orientation towards customers as a result – and customers are widely defined, whether it's internal customers, external customers, distribution partners, or insureds – so it's really transitioned with me to this role."
Owning and running a sports facility was far from Lange's only valuable experience on his way to Arch. After completing an MBA at Duke University, he worked as a business planning consultant at ITT Financial Corporation until the company spun off its insurance subsidiary ITT Hartford, where Lange took on a new role as vice president.
"That was 20-plus years ago, so time flies and I've enjoyed it, and it's actually been a really good fit for my skillset and career aspirations," he says, adding that while the insurance industry isn't widely considered to be glamorous, there are tons of great opportunities within it. "That's what really kept me in it, is the ability to continue to learn and grow and develop as an individual, and make contributions to wherever I happened to be working. That's kept me very engaged and excited about what I'm doing."
Onwards and upwards
In 2015, Lange was hired on as senior vice president of P&C programs at Arch Insurance Group. Once again, building something new was on his to-do list.
"It was a very gratifying role because I was able to bring, I would say, a new vision to the organization for that particular role, and the company gave me the opportunity to execute that vision and I think it's put us on a really good path from both the way we serve our clients, our distribution partners, as well as the way we generate underwriting income," says Lange.
Over the course of his time at Arch and now in his current role, Lange and his team have been able to develop a tighter alignment and get closer with the company's distribution partner customers by listening to their concerns on a regular basis, which in turn guides Arch's priorities on a global scale. Back in November 2018, Arch Capital Group also acquired McNeil & Company, an MGA that is now a standalone affiliate of Arch Insurance Group, a move that gave the company ownership of a large and profitable book of business while enhancing its capabilities.
That book has proven to be resilient to the many challenges facing the broader insurance industry, from natural catastrophes to a rise in concussions that's dominating the world of sports today.
"We've been very thoughtful as we've approached the marketplace, and have been able to navigate our way through some of these emerging issues, such that we can focus in on building solutions for the marketplace rather than cleaning up our book," says Lange. "We understand something like head trauma, for example, and how that applies to our book – not just in one area, but across the whole organization – and address it in a proactive way before it becomes a big problem for us and then be able to focus in on investing in other areas."
Talent pipeline
The acquisition of McNeil & Co. likewise lines up with Arch's strategy on bringing in new talent as the insurance industry pushes recruitment initiatives.
"The McNeil family has endowed Le Moyne College, which is near McNeil's operation, a sum of money in order to start up a school of insurance, which we're really excited about as a way to generate talent coming into the McNeil organization, [and] which we also think can then spread out into the broader Arch organization," Lange explains. "We're trying to think about this very strategically. We know it's an issue, we know that Arch is considered to have very strong talent, and very good people with a lot of expertise in the marketplace, and we want to continue to fill that pipeline with people that will help us build upon that into the future."
Establishing long-lasting relationships with people, whether it's Arch's own team members or its partners in business, is a key focus for the company as Lange looks forward into the coming years.
"We're first and foremost focusing on strengthening our relationship with our current partners," he says. "Whether it's our MGA channel, our wholesale, or our retail channel, it's a concerted effort across the organization because we write a lot of specialty products and we see opportunities across our channels to be able to distribute more of our products through the channels we already write. At the same time, Arch has a unique value proposition, so we are interested in continuing to explore opportunities to partner up with new distribution sources that find that appealing, and [with whom] our value proposition resonates."