In it for the long haul | Insurance Business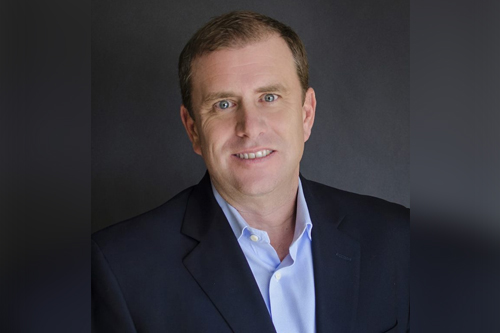 Some insurance executives don't pick the industry; the industry picks them. That was the case for Scott Purviance, CEO of AmWINS Group. After graduating from Wake Forest University in North Carolina, Purviance went to work for PricewaterhouseCoopers, where new hires were randomly assigned clients. His first one, UK-based RSA Group, sealed the deal for Purviance's focus on insurance.
"Once you get into insurance company accounting, because it is so unique and specialized, that becomes your client base," he explains.
Purviance later became one of the PwC team members working on RSA's buyout of its excess & surplus lines operation, RSUI, which is how he was introduced to Steven DeCarlo, who at the time was RSUI's CFO. The two stayed in touch after DeCarlo left the firm to join RSA in Charlotte, North Carolina. In 1999, they were reunited when Purviance joined DeCarlo at RSA, where he became the VP of finance.
Meanwhile, the company that would soon be known as AmWINS was in dire straits. Americana Financial Services had been operating as a dot-com insurance venture since 1998, but it was hemorrhaging money. DeCarlo was named CEO in December 2000 to help turn things around; just a few months later, Purviance joined him as CFO. Within a year, the company had established itself as a wholesaler, merged with three other insurance businesses and rebranded to American Wholesale Insurance Group.
AmWINS has come a long way from those humble beginnings. "When I look back, clearly it was a team effort, and it still is," says Purviance, who took over as CEO in 2018. "In the early days, we were managing cash flow on a daily basis. We were worried about making payroll each month, and Steve and I were deferring bonuses to ensure that we had enough cash to continue operating."
This picture stands in stark contrast to AmWINS today. In March 2020, as COVID-19 was picking up speed in the US, AmWINS was able to tell employees that their jobs were safe. "The leap from where we were in 2001 to [this point] I view as the highlight of my career – that we've built a business that's resilient, stable and has a collaborative culture that's employee-focused," Purviance says.
All about growth
AmWINS' successful run has been largely due to a few key strategies around growth. Premium placements increased from $800 million in 2002 to over $20 billion in 2019; some of the drivers of that growth have been smart mergers and acquisitions. AmWINS has completed 49 transactions to date, including four in 2019 alone.
"Each deal has to first be a cultural fit," says Purviance, explaining that a strategic product fit is a close second consideration. This approach to M&A has allowed AmWINS to build a diversified platform with a global reach that offers expertise in property, casualty, group benefits, and specialty insurance products and services.
AmWINS' approach to acquiring talent has also evolved since its early days. At the outset, Purviance says, "we were highly entrepreneurial and hiring anybody we could convince to take a chance on what we were building. Luckily, a lot of those people worked out unbelievably well, but we had plenty of mistakes along the way."
Now, much like with its approach to M&A, AmWINS focuses on cultural fit when hiring – an important factor for an organization that prides itself on collaboration between its many teams. In recent years, the company has also pivoted to hiring new graduates and training them in insurance. "They grow up inside AmWINS and inside our culture," Purviance says.
Driving change
Like most companies, AmWINS has not been immune to the impacts of the COVID-19 pandemic. This unprecedented event has forced distributors to come up with creative solutions to a new problem.
"We've hired an individual recently where all he focuses on is parametric products," Purviance says, noting that the current environment has caused a spike in interest for these solutions. "Any kind of disruption accelerates creativity in the industry, and I think we're right in the midst of that," he adds.
AmWINS is also leveraging data to deliver better solutions to retail clients – and, as a wholesaler placing $20 billion in premium, it has a lot of data to work with. This capability provides brokers with deeper access to the global insurance market, as do AmWINS' 800-plus relationships with E&S and specialty markets.
On the underwriting side, AmWINS is using technology to help protect its carrier partners' balance sheets. The company has real-time portfolio monitoring capabilities, allowing it to work in lockstep with carriers when managing risks. "Those are things that you just couldn't do 10 years ago and a lot of people aren't doing today," Purviance says, noting that this has allowed AmWINS to grow its delegated authority business substantially over the last five years.
Amid all of these offerings and more, Purviance believes what truly differentiates AmWINS is its capital structure. "We're very unique in that 42% of the firm is owned by over 850 employees," he explains.
As part of its strategy to build a business that will be around for the long haul, AmWINS also handpicked two institutional partners in 2015 and 2016: PSP Investments and Dragoneer Investment Group, both of which have longer-term views on investing.
Due to this structure, "we don't worry about the next 90 days, like a public company," Purviance says. "We worry about the next five years and are we doing the right things today to build this business? That is unique in our industry and provides us with an incredible competitive advantage."