Keeping pace with change | Insurance Business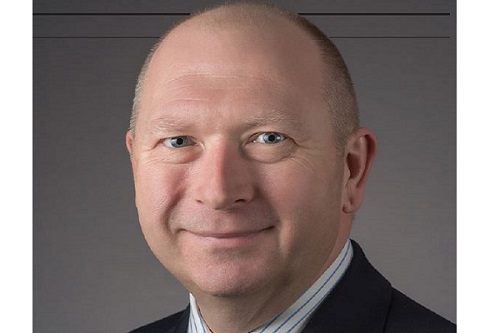 Richard bird's trajectory in the insur­ance industry began when he was fresh out of school and, like many young graduates, trying to determine what career path would best suit his interests and talents. His first foray into the business was as a reinsurance technician in London, where he soon came to the conclu­sion that this was the industry for him.
"Very quickly I realized that insurance does impact so many parts of everyday life for individuals and companies," he says. "The other area that really did strike me was the vast array of different career paths within the insurance industry, and that really kept me interested in the insurance world from day one."
Five years later, Bird began to sample some of those varied career paths as he moved into the broker side of the industry and began focusing on accident and health, as well as excess workers' compensation. One moment that stands out to him from this time was how the industry responded to the 9/11 terrorist attacks.
"It impacted the market worldwide, and London was no exception," he says. "It really changed the way we dealt with risks in London. Probably the biggest immediate impact was the focus on concentrations of risks."
In total, Bird spent 18 years in the London market, building up experience working with and eventually managing teams of other brokers and technicians for Gallagher's UK arm. During much of this time, Midlands Management was one of Bird's clients, as the company had a significant focus on the London markets and expertise in excess workers' comp.
"In 2007, when I was asked to join the team, it was a perfect fit for myself and Midlands, and I jumped at the opportunity," Bird says. Today, he serves as chief operating officer for the MGA and wholesale broker.
Under the hood of workers' comp
More than a decade has passed since Bird made the move to Midlands, and he's seen his fair share of both developments and hurdles in the workers' comp marketplace. He highlights the value an MGA can bring to clients as a central challenge and opportu­nity facing the business today.
"The biggest challenge for the MGA and the wholesaler is really adding value to placements and proving your worth," he says. "Traditionally, an MGA has been an expert in a product, and that's how they aggregate business and service the agent's needs. I do think a big part of our job is to help agents deliver the right coverage for their clients, so we are trying to act not only as the under­writer, but also, through our expertise, to assist the agents in delivering the best coverage at an appropriate rate."
Bird emphasizes that value-added services in loss control and risk management are critically important to ensuring the longevity of an MGA.
"We have to divorce ourselves from just providing coverage," he says. "We have to really provide everything, or as much of the additional services that a carrier would tradi­tionally offer. We have to be viewed as a carrier in terms of the effort we put into writing and maintaining our clients."
Midlands steps up to the plate when it comes to offering these added services. It has a dedicated risk management department and training tools aimed at excess workers' comp clients. The company also boasts a library of webinars and videos that its risk managers can use when visiting clients to pass along crucial information to help them mitigate risk. Clients, in turn, are requesting more face-to-face training to drive those risk management lessons home, particularly those with first responder exposure who want further vehicle and firearm education.
"My observation, certainly in the last year or two, is the increasing utilization of those services that we have offered for a number of years," Bird says. "That's the biggest thing that has struck me within our book of business."
Onward and upward
Another key development Bird has witnessed rippling through his line of work is the increased use of Big Data.
"The fact that data is so readily available is having a major impact," he says, "when you're using things like artificial intelligence to try to predict a loss that may seem reasonably benign or run-of-the-mill but has potential to increase dramatically over time."
To take advantage of this new capability, Midlands has been implementing techno­logical updates internally to keep pace with digital transformation.
"Most of our digital rollout has been internal analysis of our own data to try and project or predict claims that we feel may grow individually or aggregate on a book of business," Bird says, adding that Midlands has been doing this for close to eight years now. "It's not brand-new to us, but it's some­thing that we're constantly tweaking, and we are very much exploring artificial intelligence capabilities at this stage."
As the excess workers' comp market continues to evolve, ensuring that clients can keep their employees safe and get them back on their feet after an incident is at the heart of Midlands' work.
"I actually think it's a very exciting period for us," Bird says. "By nature, our insureds get a better outcome when their claims costs are low, and we are seeing that [when] employers are willing to help push employees into a better loss care and treat­ment program, [that] ultimately does give a better outcome for that individual employee – and usually, financially, it is positive for the employer as well."