Leading in the limelight | Insurance Business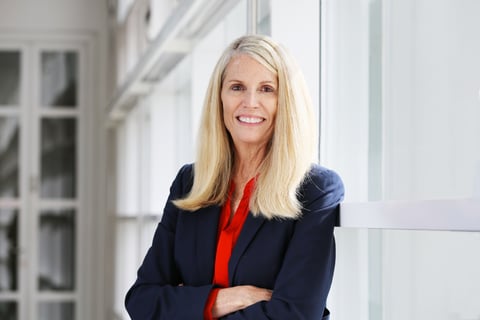 In movies, characters often take a leap of faith that propels them down an unexpected path. Lauren Bailey, global head of entertainment for Allianz Global Corporate & Specialty [AGCS], is no stranger to this narrative, having taken several leaps of faith during the course of her career, which eventually led her to a leadership position within AGCS' entertainment insurance unit.
Bailey began her insurance career as an underwriting trainee in personal lines and went on to climb the ranks of the industry.
"I've never been afraid of taking on a challenge," she says. "A lot of times, I think people question whether they're ready for something new and whether they have the skill set to do it. Even if I had some reservations, I convinced myself to just go for it. At the time, there were some tremendous people who helped me – who really supported my career, who presented me with a lot of those opportunities and probably did a little bit of convincing – but ultimately, I took the fork in the road."
By 2009, Bailey was the head of Fireman's Fund Insurance Company's entertainment division, which was a leading insurer in Hollywood. There, she built relationships and expertise around the entertainment business as she moved on from personal lines.
In 2015, the Allianz Group integrated Fireman's Fund, which it had acquired in the early 1990s, with AGCS. One of the responsibilities Bailey took on during this time was building the predominantly US-based entertainment division into a global force. She explains that it was critical to source experts with entertainment expertise who could work in various markets around the world alongside the existing AGCS team to support the introduction of a new line of business in those markets with their local expertise.
"A lot of times, I think people question whether they're ready for something new and whether they have the skill set to do it. Even if I had some reservations, I convinced myself to just go for it"
"I don't know how often something like that comes along, but for us [at] Fireman's Fund Entertainment, that was really a unique opportunity," Bailey says. "We were integrating into a new organization with new key relationships, and those relationships exist all over the world – not just in the home office in Munich, but anywhere there's a concentration of entertainment risk – and there's a myriad of responsibilities that come with that."
Lights, camera, insurance
The entertainment business has seen a lot of changes since the film industry was born in the late 19th century. For insurers like AGCS, keeping up with emerging risks and exposures, as well as the many ways that media can be consumed today, is a challenge – one that Bailey is excited to tackle. From motorsports to motion pictures and major festivals, each type of production has unique features that need to be accounted for in the underwriting process.
"In that regard, it's always challenging," she says. "A lot of what we do is evaluating new exposures and new risks because while there may be similarities to the last picture or event that was insured, each one is unique."
And there's the fact that the range of content for viewers to choose from has exploded over the past decade, which means there's a lot more variety within productions as well.
"We've had to, in many ways, evolve how we think about the risk and how we're designing insurance products to keep up because there are so many productions going on at once, the size of productions [varies] in terms of the budgets, and they're very elaborate in terms of their sets, costuming or even stunts," Bailey says. "The business has evolved and changed, and we have to keep up with that."
When it comes to live events, the AGCS team has just as many exposures to think about, from unpredictable weather to the safety of the audience and every individual taking part in the production. This has led to an intensified focus on safety.
"What we are involved in tends to be a source of pride for the organization because employees really relate to the business"
"We've actually taken a more active role around safety," Bailey says, "not just because of the financial implications of what could happen if something goes wrong, but ultimately we want to help protect the well-being of everyone who's involved. That carries across clients as well – they're focused on safety since they want to protect their workers and they want to protect their patrons."
Coming up next
While AGCS' scope in entertainment is fairly wide, there's always opportunity for further growth. Motorsports, for example, has been a relatively new addition to the company's global portfolio, and Bailey's team plans to grow into other sports-related areas. More broadly, however, clients are helping AGCS identify new opportunities.
"You might have a client who's creating a new area within their business, and they come to us asking, 'Is this something you'd be interested in working with us to insure?'" Bailey says. "We're supporting the evolution of these businesses so that they feel like we're their partner in that. One of the things I think is tremendous is that we have relationships, not just with brokers, but also with the risk management teams within these large clients, and I value that because it's a very collaborative approach and helps to ensure that what we design is something they need."
The needs of insureds are also driving AGCS to think about new tech offerings that will help deliver products and services faster.
"If we're thinking about how we're responding to customers and their experience with us, we have to be able to do it quickly and efficiently and accurately to meet their demands," Bailey says.
Looking ahead, she hopes to further ingrain the AGCS entertainment brand as a leader in major markets around the world.
"We want to show that we can do this business and we can do it better than anyone else," Bailey says. "What we are involved in tends to be a source of pride for the organization because employees really relate to the business. They're fans of the movies we insure or of a motorsports team, or they went to a festival that we insured or they saw one of our artists on tour. That brand awareness and involvement is really special, and all of our priorities ultimately are [centered around] how can we achieve that and how we can do it in a way so that we are contributing positively to the overall organization."