Leading the digital age | Insurance Business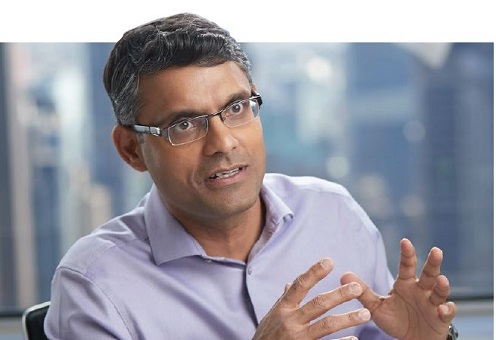 IBA: What was the inspiration behind the creation of Marsh Digital Labs?
Sastry Durvasula: My team is a new organi­zation within Marsh responsible for digital, data and analytics across the company; we are just coming up on our first anniversary. We created Marsh Digital Labs as an incubator for emerging tech, innovative products, new business models and digital partnerships.
The insurance industry has a lot of work to do on the digital front with many opportuni­ties ahead. We wanted to specifically focus on driving experimentation and co-innovation with our clients for a few reasons. One, the risk landscape itself is changing; insurance clients are taking on different risks that didn't exist before. Two, the technology landscape is rapidly changing every year, whether it is from artificial intelligence [AI], blockchain or the Internet of Things [IoT]. And third, we wanted to partner with insurtechs to build new models and opportunities. Insurtech is still in its beginning stages, but we see it as a big opportunity for the industry.
IBA: Which technologies are at the forefront of transforming the insurance industry?
SD: The three technologies that we're betting big on are blockchain, AI and IoT. To me, blockchain has the highest potential in leveling the playing field, because it can create a level of collaboration across the industry that we haven't seen before. It can also create new business models that were not possible previ­ously, as well as take out a lot of inefficiencies.
As an example, we recently announced the first commercial blockchain for proof of insur­ance. There's a lot of proof of insurance valida­tion that happens throughout industries, and there's a range of friction points, so we see this as an ideal use for blockchain. As insurance brokers, the industries we support will also get disrupted to some extent by blockchain, and we do see insurance playing an important part in that environment, so we partnered with IBM and ACORD to make sure blockchain for proof of insurance becomes an industry standard.
With AI, I believe the biggest impact will be intelligent automation, all the way from customer engagement to core underwriting decisions. I think there will be several aspects that will be automated and made more intel­ligent with data science, machine learning, chatbots and more. In my mind, insurance is one of the founding fathers of data and analytics, but the data has not been truly unleashed to the extent possible. Now we will begin to see more of that in use, whether it's through automated underwriting or natural language processing for data capture, or the integration between AI and IoT.
Finally, there is IoT, which probably has the deepest penetration already in the risk and insurance industry, but how we will actually integrate IoT into the insurance mainstream will be our focus moving forward. One of the pilots we've been working on with clients has been wearables, and how we can receive real-time signals from wearables to provide recom­mendations on workers' safety or to assist in workers' compensation claims.
IBA: What's your advice to insurance professionals who are still hesitant to embrace new technologies?
SD: Marsh, other brokers and insurance carriers all have a unique opportunity with the data we have to unleash it and create ideas and products that were once not practical because of the lack of technology. First, having an agile mindset is so critical to embracing new technologies. Insurance is a highly regulated industry, so by design, the approach is to strive for perfection. But when you are in digital, perfection is not the solution. We have to drive a balance between a fully baked product and test-and-learn releases with customers.
Next, curiosity to learn is important. Insurance professionals deal with a lot of digital things in their personal lives, but they haven't fully made that switch yet in their professional lives. These are critical in making the impact of technology in insurance truly scalable and sustainable.
IBA: What do you think is in store for insurance in the near future in terms of technology?
SD: The real change happens when insur­ance professionals collectively take tech­nology and drive it forward. At Marsh Digital Labs, we are excited to help drive that change and create a deeper impact in the industry.
I also think insurtech will help the industry the same way fintech helped the financial sector. It's a force from a different side that pushes the entire industry. To sum it up, the future is full of opportunity.