Liberty Mutual: 'We want to be a leading wholesale insurance market' | Insurance Business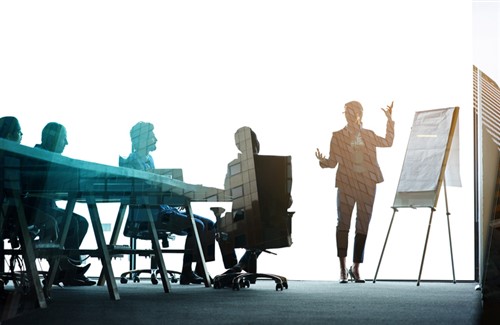 Liberty Mutual is eyeing up opportunities in the US wholesale insurance market. The insurance giant's Global Risk Solutions (GRS) portfolio contains roughly $500 million in wholesale business – a fraction of GRS's overall $13 billion in gross written premium. In an attempt to turn that around, GRS has appointed a new head of wholesale distribution in North America, with the key aim of addressing coverage needs within the wholesale market.
"There's tremendous room for GRS to grow in the wholesale marketplace," said Ben Johnson, wholesale director, Global Risk Solutions. "We currently have around $500 million of premium in a wholesale market of roughly $50 billion. The basic objective of my new role as head of wholesale distribution is to grow our wholesale business materially.
"We're dedicating personnel, marketing and product to the wholesale community in order to achieve organic growth. In the past month, we've established four dedicated wholesale offices across the country – two in casualty business and two in property – and there's more of that to come. We're introducing new products to target specialty areas in the wholesale marketplace and we're keen to continue investing in innovation."
Liberty Mutual reorganized itself back in March 2018 into two major sections: Global Risk Solutions and Global Retail Markets. GRS contains US large commercial lines and middle-market business, North American specialty business, Global Surety, Ironshore and Liberty Specialty Markets. As the chief wholesale executive for GRS, Johnson oversees all North American specialty business.
The total GRS portfolio is currently distributed 95% through retail brokers and 5% through wholesale. Johnson stressed that investment in the wholesale channel will in no way shrink the retail portfolio. Rather, the aim is to grow both portfolios in tandem.
"Our attitude towards growing the wholesale business is that we're expanding in areas of business that we already have, but meeting customers' needs in different ways than we are at present," Johnson told Insurance Business. "We're going to have to be really focused in the way that we deliver our products in the wholesale community so that they clearly distinguish the benefits of partnering with a wholesale group versus Liberty Mutual's insurance agency network."
Johnson is excited about GRS's potential in the wholesale community because of the market's "innovative DNA" and potential for "new product incubation". In particular, the firm is looking to grow its wholesale market share in property, casualty, professional liability, medical malpractice and environmental lines.