Making a difference | Insurance Business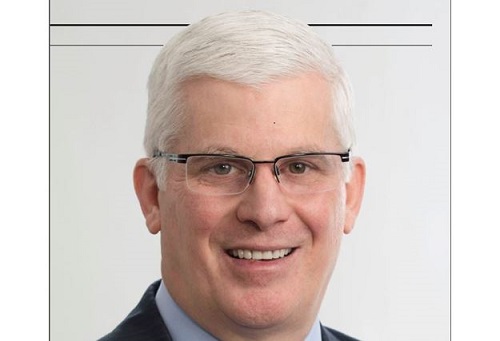 In the relationship between an insurer and a client, the moment of truth often comes at claim time. Whether the claim involves a medical malpractice lawsuit, an employee who gets injured on the job or a collision involving a company vehicle, loss comes in many forms.
As the president and CEO of global claims manager Gallagher Bassett [GB], Scott Hudson knows the importance of helping claimants navigate difficult situations. Recently, one of GB's clients experienced an employee fatality, and the resolution manager assigned to the claim took it upon herself to make sure the individual's personal effects were sent home to the family. The client wrote to GB, praising the resolution manager's action – another 'go beyond' moment that sets GB apart from other claims service providers.
"When I get notes like that, it's proof that our people are living and realizing the vision of who we are as a claims management company – having an impact on people's lives, making a difference, putting people's lives back together," Hudson says. "Insurance is a promise, and we in claims are the fulfillment of that promise."
Hudson joined GB in early 2010, after Gallagher CEO J. Patrick Gallagher Jr. was scouting potential successors for the compa­ny's claims arm and reached out to Hudson about the position. Hudson had already established a relationship with Gallagher while working as a consultant at Bridge Strategy Group, so he had intimate knowl­edge of the organization, its culture and the industry as a whole.
Hudson admits that because he'd never worked directly for a risk and claims manage­ment organization, Gallagher was taking a gamble by bringing him on as the next leader of GB, but it was a bet that paid off.
"On day one, many people thought I was just a consultant and were wondering how I would lead," he says. "But today I am proud to say that I am viewed as a 'claims guy,' and I love this business."
Leading the pack
GB's clients are a diverse group, ranging from corporate and public entities to carriers and captives. Despite their different needs, they all seem to agree that GB is doing something right. Advisen, a provider of specialty risk data for the commercial P&C insurance market, recently revealed that GB landed at the top of its claims satisfaction survey of more than 500 risk managers.
Getting that seal of approval from customers was a meaningful moment for the company. "It's really satisfying seeing the excitement in our people when they know that the work they're doing is recognized by industry leaders and that we're making a difference," Hudson says.
Claims management is an area of the insur­ance business that is especially sensitive to customer expectations – a challenge Hudson knows well. Moreover, as digital innovation has opened up lines of communication, customers expect faster results.
"Ten years ago, it was acceptable to return a phone call within 24 hours; now people expect a phone call to be returned imme­diately," Hudson says. "So we're innovating to ensure the interaction we're having with people who have a claim is via technology that runs that communication in real time. There's a wealth of additional information available to our resolution managers that they can introduce into the claim handling process, so they're given new tools and new data, and they have to be able to quickly assess, evaluate and decide whether it has relevance in the handling of a particular situation."
The rules for the insurance industry are also evolving, which means that GB has to stay on top of changing regulatory standards.
"The work that we do is in a highly regu­lated industry, and every day, whether it's state or federal governments, they are introducing new regulations, so I think the challenge is understanding the expectations from all parties involved," Hudson says, adding that as the world gets more complex, it's raising the bar to perform even higher. "We have to work to make sure our people are properly equipped to work effectively in our environment."
Partners in performance
Evolving services and offerings is part and parcel of growing a business. In July, GB announced it was acquiring WCD Group, which is headquartered in New Jersey and focuses on managing and mitigating risk across several industries. GB was attracted to WCD Group's risk mitigation components, which it hopes to develop further.
"Our clients are just as interested in the loss prevention side of risk and claims management, so this was a natural fit from that standpoint," Hudson says. "They're very strong in real estate, construction and prop­erty, which fits very well with our overall offering, so it's always about building deeper expertise and new capabilities that work well for our clients."
The WCD purchase is the latest of several acquisitions, including National Transportation Adjusters, an Arizona-based long haul and commercial fleet third-party claims administrator, and TriEx Health, Safety & Wellness, a provider of occupational health and safety services in New Zealand. Looking to the future of the company, Hudson sees more growth and innovation on the horizon.
"We're a global company, and we're constantly looking to expand our global reach to guide and guard those who need us most," he says. "In parallel with expanding geograph­ically, we're also expanding our offerings and solutions to be in the best position to serve our clients everywhere around the world. It's an incredible time to be at Gallagher Bassett."