Mastering social media | Insurance Business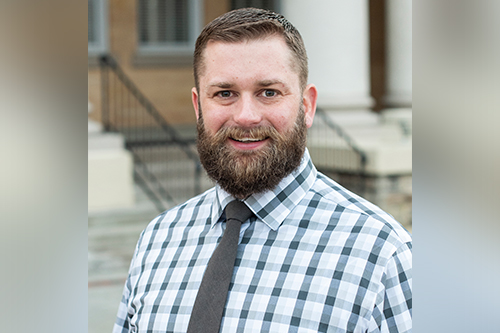 Jared Bellmund, managing partner at Allchoice Insurance, reveals what's worked for the agency as it builds its brand via social media channels
IBA: Tell us about your background in social media and what Allchoice Insurance's experience using these channels has been like.
Jared Bellmund: Jack Wingate [Allchoice's founder and CEO] and I connected through social media and connections through Agency Nation, the Big I and some Facebook groups that we were a part of, and our connection was due to helping each other through navigating the use of social media. That was about three and a half years ago, so Jack and I have been working together as peers in the industry for that long.
He had been doing a really good job with posting on the website and blog, and he would recycle a blog post with a picture and an attachment with a link through Instagram and Facebook. But Instagram has always been my baby – I have used Instagram personally and have had a lot of success with engagement in my community. Now I'm trying to figure out how to do that for the agency, which is I think a little more difficult because there is a professionalism [required], and the agency has its own culture, so I can't just be me on our Instagram – I have to be the full team.
That's something we're navigating, but I think it's important and I think the more we do it and the more open we are with who we are as a team and what we're trying to embody as an agency for our customers, I think we'll be embraced more by our audience.
IBA: How do you approach the management of the agency's Instagram channel so that it's beneficial for clients?
JB: We focus on engagement and education as a way to share what we do in insurance and our value as advisors, but also to interact with consumers on their level – so answering the questions they have instead of regurgitating what we think they want to know.
We find that when we're asking a question of our audience, they're responding. We post pretty regularly, but I can tell that we get more engagement through our use of the story platform. One of our biggest engagements is Would You Rather Wednesday. We post three questions of 'Would you rather do A or B?' and people can choose in the poll, and then
we post [the results] the next day. That not only gets people engaging with us, but often they send us a direct message and say, "I just couldn't choose one." It opens up a platform to discuss things with our audience.
IBA: How has using social media helped you establish your brand and build trust with your clients?
JB: Digital marketing isn't linear like marketing used to be, where you would buy a billboard or put an ad in the Yellow Pages. I think it's more of a spiderweb nowadays, where people find you in one place and like you, but they want to learn if they can trust you, so they search for you in other places.
Our culture is to make people comfortable with us, so you can tell from our Instagram that we're light-hearted and we like to joke around, even when we spotlight team members. Recently, we've also been using Yogi Berra quotes. It really is that true branding that we're not the suit-and-tie guy, so we want to show that – that we're serious advisors, but that we're also part of the community.
IBA: What advice do you have for agencies hoping to follow in your social media footsteps?
JB: I would say the number-one thing would be consistency. Every morning, I pretty much put the same two posts up to start my day – so on my personal brand, I do a 'what I'm reading for the day,' and then I record me walking up to my office on Main Street here in Hendersonville. It created a consistent thing that I did every day, and posting that every day, people feel comfortable looking to my content to the point where if I had morning meetings and didn't get to the office till 11:00 or 12:00, people would ask [where I was], which is great because then they're engaging.
I do the same thing with the agency. Would You Rather Wednesday was a choice by us to do something every Wednesday, and now for 2020, we're working on at least one post on Instagram stories every day to create a more consistent avenue for our consumers so they see us and our community gets to know us.