Power to the people | Insurance Business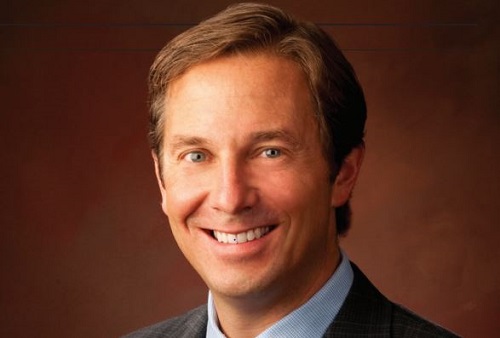 Long before the insurance industry was worried about attracting and retaining young talent, college student Nicholas Cortezi landed a part-time job working in the mailroom of wholesale insurance broker All Risks Ltd. Back then, in 1987, the company was much smaller than it is today, with about $17 million in annual premiums and less than 20 employees.
After graduation, Cortezi joined the ranks full-time; over the next few years, he worked in almost every position and department at the company, from receptionist and clerical assistant to underwriting and marketing. Five years later, he was promoted to vice president, followed soon after by a step up to EVP. Finally, in 1999, Cortezi took the reins as CEO of the company.
"What kept me interested in working in the insurance industry is what tends to anchor any young person to the job that they're in, and that's being able to see a clear pathway to getting where they want to get to in terms of their career," he says. "That means having a management oversight group that recognizes and tries to remove obstacles from their success, ultimately allowing them to progress in their career as quickly as their efforts and their aptitude allow. That was really the key for me."
Having a sense of the pressure that every person at the company faces, no matter their role, primed Cortezi to be an effective leader, especially when he witnessed the work of employees in support and infrastructure roles, whom he calls the unsung heroes of the firm.
"Without them fully engaged, the organization screeches to a halt," Cortezi explains. "Being able to speak with familiarity to people who are in support roles gave me more credibility with them."
As CEO, Cortezi has seen All Risks grow into the company it is today and has played a significant part in its success. He identifies his election to the board of NAPSLO, where he later served as president, as key to the company's growth.
"That opened doors for me personally and for us as a small wholesale broker that might not otherwise have been available," he says.
Other critical moments in All Risks' history include starting its first programs and hiring its first brokerage teams, which changed the future of the company. There was also room for some fun along the way – Cortezi has great memories of celebrating All Risks' milestone of $100 million in premiums by taking every employee on a cruise to the Bahamas in 2000, a celebration that was replicated when the company crossed $1 billion in premiums in 2013.
Culture is key
All Risks' leadership stands strongly by its commitment to make decisions that are in the best interests of its people and clients. According to Cortezi, the company tries to eradicate any whiff of internal competition, and leaders don't micromanage employees.
"Hire the best and then free them to do their jobs," he says. "Senior management's role at All Risks is really to line up resources for our teams that are getting the job done."
In line with that philosophy, the company also invests significantly in employee development. All Risks actively recruits graduates and former military officers into a six-week boot camp, where they receive comprehensive training and engage with the senior management team, top salespeople and each other, which jumpstarts their careers alongside peers they can lean on for support.
"We have built up our All Risks University program," Cortezi says. "About 60 people joined us last year, [mainly] former military officers and risk management majors who had just graduated. We would much rather grow people who understand who we are than grow the company through acquisition – we make very, very few acquisitions. It has helped weave a fabric around All Risks culturally."
A testament to the team
Because All Risks is privately held and has no debt, the wholesale broker can work on building for the coming decade rather than focusing on earnings. It has also crafted a diversified platform that includes everything from brokerage services to binding, programs, personal lines and workers' compensation with the intent of making its specialty divisions the best in the country in their areas of expertise.
"Our investment horizon allows us to invest for the long term and brings us tremendous stability in market downturns," Cortezi says. "Our average organic growth rate for the past 25 years has been about 18%. We are now the largest privately held independent broker in the country, and we will close this year at over $2 billion in premium."
Remaining a power player in the industry isn't easy. Even though All Risks doesn't make many acquisitions itself, the company still feels the pressure from consolidation brought on by an active M&A market. Cortezi predicts that of the 40 top agents that All Risks worked with a decade ago, half of them have been rolled into larger national firms.
"Consolidation has always been a feature of the marketplace, but I don't ever remember it being as pronounced as it is today," he says. "The tremendous pace of consolidation means that we have to be continually engaged in ensuring that as consolidations take place, our partnerships stay strong."
After all, those core relationships are a key reason All Risks has stayed on top.
"This is truly a testament to the great team we have at All Risks, the strong partnerships that we have formed with our retail insurance clients, and the trust that our carrier partners have in us," Cortezi says.