Public defender | Insurance Business America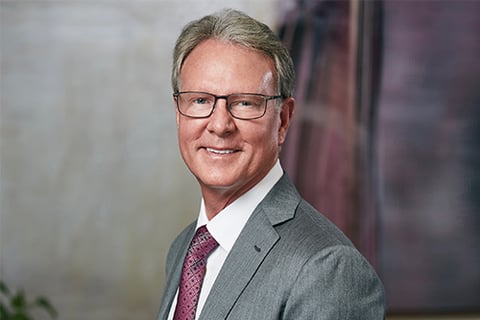 IBA: Before you started Poms & Associates, you focused on the issue of sexual abuse at Gallagher. Can you tell us more about that
David Poms: [When] Gallagher hired me, [they] focused on two major areas – one was Catholic dioceses and the other was public entities, so I was assigned some Catholic diocese accounts. A lot of the claims started with the priests, but it was pretty early on in the '80s and [grew] into dramatic numbers in the '90s. I very much got involved with the molestation claims back then, which was not only disconcerting, but you had a certain respect for priests, and finding out that they were involved in this was tough for me to manage mentally.
When these claims started to arise, [dioceses] denied that these things ever happened. They would hide some of the employees; they couldn't testify or defend themselves, and that was an interesting way for them to manage these cases.
We had to help them change that culture in respect to handling and managing claims, so some of the accounts that we were involved in developed teams where you would have outside legal counsel, a layperson, a therapist and the diocese, and you would have a team approach to help manage the claims. You got a lot of perspectives from different disciplines to help manage the claims rather than to deny them or hide the fact that they existed. That was a big change with many of the dioceses early on, and those that implemented this team approach managed the claims much better than others.
IBA: And how did you get involved in the US Olympic and Paralympic Foundation?
DP: [I became friends with] the Olympian Greg Louganis, who's the greatest diver of all time. Greg had talked about his experience being an Olympian and going through a lot of issues with him being HIV positive. There was another woman who was also a member of [our gym], so we used to get together and talk about what was going on with the management of the US Olympic Committee.
I love sports, so one thing led to another, and with the encouragement of those two people, I became a trustee for a couple of years, and then I got onto the board, not knowing that we were going to get involved in a lot of these abuse situations that have gone on in the US Olympic world in the last five years or so.
IBA: What inspired you to start Poms & Associates?
DP: I [was at Gallagher for a] few years and had a very difficult time trying to figure out what I was going to do in my career – do I go to another brokerage firm or do I start my own? Some clients actually encouraged me to go off on my own and start this company, and [the aim] was to focus on employees and customers first before profits.
IBA: How have you positioned the brokerage to stand out in the marketplace?
DP: If we look at failed companies throughout time, you find that they failed because they didn't innovate, so it's very important for us to constantly innovate and come up with new products and services.
In 1995, we started our loss prevention department in New Mexico, and it was solely because we were having civil rights issues in the state with a lot of the schools. That's grown to over 30 loss control representatives in the company, and that's a primary differentiator with our company versus other brokerage firms. It's ingrained in our organization to have people who educate, train and inspect our clients' assets.
We're also involved in a lot of the educational institutions, so we have classes on how to identify a predator, and we work with kids and talk about what a good touch versus a bad touch is, and then we're involved in all of the workplace violence issues and we do training in that area as well. We have a large emphasis on loss control and trying to avoid our clients having claims.