Quote-driven quick buck insurance agents are 'a disservice to our industry' | Insurance Business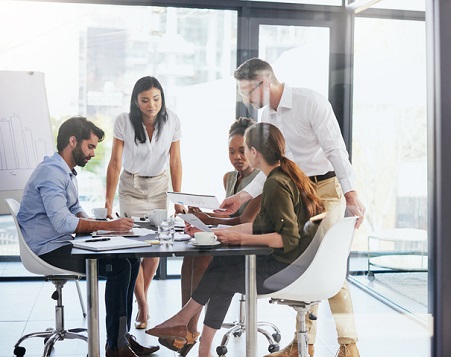 When Jeffrey McIntosh graduated from the University of Kentucky in 1986, his dad, who was vice president of marketing for a local insurance company, suggested he try working as an insurance agent.
After interviews with 13 different agencies and claims adjusting firms, McIntosh was finally hired by a small agency that focused on surety. Fast forward over 30 years and McIntosh is a successful commercial insurance producer at Kentucky-based Energy Insurance Agency.
He reflected upon his start in the industry: "After 13 interviews, I was hired by Russ Davis at a small, mostly surety agency. Russ made sure I was trained to read and understand insurance policies; I never received any sales training. In fact, to this day, I have never taken any sales classes or training."
Despite never taking a sales class, McIntosh has succeeded in a sales career. He was recently named an Insurance Business Top Producer of 2018 – an accolade he attributes to his focus on value of services and product rather than price.
"Being an insurance agent is demanding. Today, far too many young people seem to be trained to sell, sell, sell when they need to learn, learn, learn first. You can't take care of your customer if you don't know what the policy says or does," he told Insurance Business.
"Price is always important, but only as a component of value. Things that don't cost much or are free in the insurance world don't have any value. When I work with a customer, the first thing I try to do is get their coverages correct, then find the best price. It seems most young people entering the agent field are trained to get the low price and nothing else. It's just a flash in the pan."
This notion of the agent as a quota-driven salesperson is an "ongoing and constant problem" in the insurance industry, according to McIntosh. He said: "Reducing the role of an agent to a quota-driven salesperson is a disservice not only to our clients but our industry as a whole and is not proven to produce tenured producers. Without question, sales are important - they're the life blood of every agency and insurance company - but we must maintain a value to that purchase."
When McIntosh first stumbled into the insurance industry in 1986, his dad told him "price isn't everything; it's what you have to offer at that price." McIntosh has carried this piece of advice with him throughout his successful career as an agent and he advises others to do the same – especially agents at the start of their careers.
"There's a lot of pressure on young producers to write numbers, which means they just aren't given the time to develop into competent agents," McIntosh added. "On the insurance company side, I have defiantly seen rays of hope. But there are two major differences, which are that new underwriters are not put under the same pressure as new agents, and insurance carriers seem to do a better job training.
"I know many people today think young people have no attention span. That's just not true. The problem is we don't train them, we aren't teaching them, we perhaps don't have the patience of our older generation. Yes, they seem to always have their phone in their face, give them something better to do … and hide their phone during work hours."