Refreshed: The benefits of working from home for the employee and the firm | Insurance Business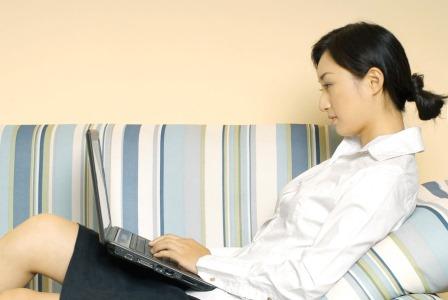 Living in Illinois and working full-time for a company in Louisiana might seem like it's going to be a real dog of a commute. But it's not so bad when you don't actually have to leave the house.
That's the reality for Karen Barnard, a 61-year-old customer service representative (CSR) contracted to the Keith D. Peterson insurance agency in Shreveport, LA.
Celebrate excellence in insurance. Nominate a worthy colleague for the Insurance Business Awards!
Barnard, who has 40 years' experience in the industry, found herself struggling for work a few years back. But instead of retiring she jumped back into fulltime work – albeit for a company 850 miles away.
"There's such a work-life balance I never imagined was out there," she said of working from home.
Barnard signed up with insurance "pretirement" employment agency, Work At Home Vintage Experts (WAHVE), who placed her with Keith D. Peterson after rigorous skill testing. It's been a good fit and the CSR couldn't be happier being back at work.
"I have my confidence back. They value me. They treat me like family, I've never had that before," she said.
Barnard is a self-confessed "Army brat", her family having moved around the United States with her military father. She also spent time in Germany and Japan, she said, before her father retired from the army and they settled in Illinois, where she graduated from high school.
A meeting with a recruiter out of school set her on the path to insurance – and Barnard has never looked back.
"I needed a job," she said. "I went through an employment agency and they matched me up with Aetna in the
commercial insurance
division. And that's how I started out, as just a clerk. I fell in love with it.
"I worked my way through and I worked for three insurance companies … and then I went over to the retail side, which was a fascinating transition. Dealing with clients is a whole different animal than just dealing with agents," she said. "I've been a supervisor, I've been a manager, I've been it all – although never a producer, I didn't want to go that route.
"It's just something I fell into and it was good for a really long time."
Then things weren't so good for a while. She was at two companies as they went through mergers, and "things just got ugly." She lost her mom and had other family health scares, and "things just started to domino on me," she said.
But having tried elsewhere and finally giving contracting a try, Barnard found WAHVE and was matched with her Louisiana workplace and things are back on track. So rather than keeping an eye on retirement, now she just wants to stay at it – in the industry she loves, while working right at home.
"I'll do this for as long as I can. I probably won't do the true retirement thing, where you just stop working," she said. "As long as I still have my brain and I can still do this work that I'm doing … I don't have to retire."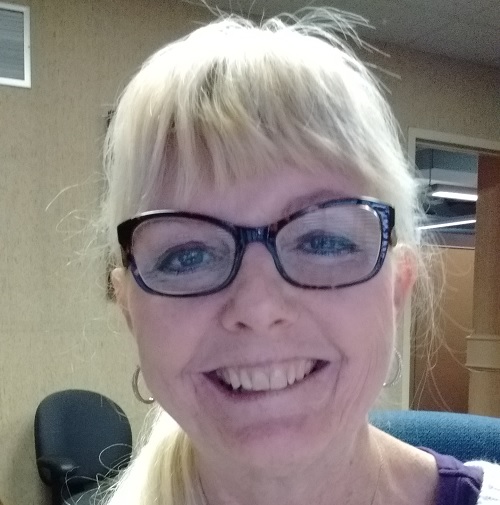 Karen Barnard
Related stories:
Profile: Eric Vargas the boxing broker
Near-death drama leads commercial fisherman to insurance career