RSG in strong position as world gets riskier, says CEO | Insurance Business America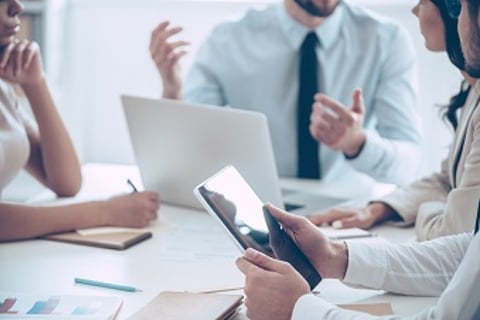 As the world changes, so will risk. The changing nature of risk requires flexibility, vision and expertise from insurance professionals.
One man with that vision is Patrick G. Ryan, founder, chairman and CEO of
Ryan Specialty Group
(RSG), and founder and retired chairman and CEO of
Aon
Corporation. He spoke to
Insurance Business
about the culture behind RSG and the company's vision for tackling changing risks.
"I have always believed that in order to build a meaningful company in the insurance industry, you have to be conscious of building enough scale to be impactful," said Ryan. "We started Aon as a local business and it grew to become regional, national, international and finally a global business – so the scope kept on changing.
Celebrate excellence in insurance. Join us at the Insurance Business Awards in Chicago on October 26.
"At RSG, we started as a national business and have expanded internationally. We don't aspire to be a global company because the specialty lines we're focused on are not really global in application. We're always looking to build scope and scale internationally, and we're always on the hunt for new specialty opportunities where we can differentiate ourselves."
As the name of the company suggests, RSG focusses on excess and surplus (E&S) risks. The company does take on a modest amount of mid-market business but tends to target the more complex end of that range.
The E&S market provides "tremendous value" because it addresses the specialty risks that standard markets won't cover - and risks are only going to get more complex in the future, according to Ryan.
"RSG naturally gravitates towards risk classes that are served by the flexibility and the innovative opportunities of the E&S market," added Ryan. "Cyber is generally in the E&S market, alongside construction, real estate, energy, healthcare and so on. Within those industry segments, we continue to develop practice groups related to the industry, or insurance products.
"We are very much focused on specialization by industry and product. The world is getting so much riskier and risks are continually changing, so we are working hard to bring solutions to those changing risks."
As risks continue to develop in nature and complexity, the insurance industry needs to step up to the plate and tackle risk head-on, according to Ryan. Shying away from challenging risks and refusing to write new products will only hold a company back.
Ryan commented: "As the world is getting riskier in geopolitical terms, I think the insurance industry needs to step up and look for ways to make an impact so that the industry can expand, not contract.
"In the past 25 years, a lot of players in the insurance industry have walked away from risk. I believe in walking towards risk, solving it, and charging the appropriate price. RSG is working hard to achieve those kinds of directional changes."
RSG's success is not just down to its go-to attitude. The heartbeat of the company's positive culture lies in its "exceptional people," said Ryan. He described RSG as "fundamentally a talent business" – one that has attracted people who are entrepreneurial in nature and who thrive upon building something important in the industry.