Scientific discovery | Insurance Business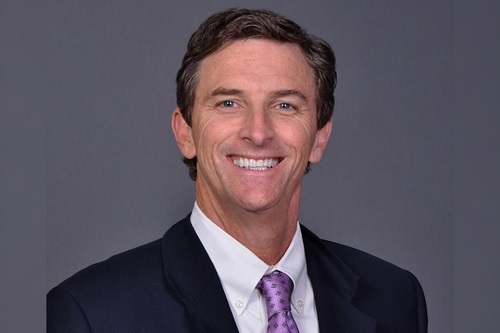 From development to production, risk management is critical to the life sciences industry. Gallagher's Walker Taylor tells IBA why.
IBA: How are current trends such as the opioid crisis affecting life sciences insurance and risk management?
Walker Taylor: The industry handles the opioid crisis by putting exclusions on insurance policies, which is kind of like how insurance handles asbestos, lead and other crises. The opioid crisis has narrowed the supply of insurance for organizations, and when risks are being underwritten, underwriters are looking very closely and being very careful with the underwriting. That's why the risk management industry is so valuable to the life sciences and pharmaceutical space; it helps bring safer and more effective products and services to market.
Also, the laws continually change in this industry. There was recently a Supreme Court decision, Helsinn v. Teva, in which the court ruled on patent protection and when businesses must file for it. So if you have a drug company that is partnering with a device company, the Supreme Court essentially ruled that you cannot prevent a sale, but you could potentially lose patent protection if you don't patent before a device is commercialized.
IBA: As a broker, what are your keys to servicing this industry?
WT: The first key is understanding the client and their product and service, which is critical when I go to the underwriters. On the liability side, there can be anywhere between 12 to 15 exclusions on any one life sciences insurance policy, but by understanding my client's needs, I can help underwriters write out the policies and walk them through what a loss might look like.
The life sciences industry is extremely broad, and these are often large, complex businesses. At Gallagher, we basically deal with life sciences organizations that have some kind of FDA-regulated environment. There are eight classes of products the FDA regulates, and we are mostly concerned with three: pharmaceuticals, medical devices and blood vaccine/biologics, and then any related exposures, such as contract research organizations, contract manufacturing and laboratories.
And within the life sciences industry as a whole, there are many different pieces. For example, with medical devices, the regulations, processes and exposures are different than they are for pharmaceuticals. Beyond that, you have biologics, immunotherapy, synthetic technology and much more. In addition, the latent exposures can have a long tail in this industry.
So the number-one priority is to be committed to this space every day. That means attending bio conferences, collaborating and networking with underwriters, keeping up with FDA information, understanding claims trends, keeping up with EU and other international regulations, and researching current clinical trials. It is basically living and breathing in the space.
IBA: What are the most challenging aspects of working with life sciences clients?
WT: In life sciences, you are dealing with and working to understand a very complex environment. A lot of the insurance policies are layered programs, and you are often dealing with different carriers that don't want to write all the lines of coverage, so you have to manage the exclusions.
Then you have to understand the client's product. We group products into three phases: discovery, development and commercialization. So you must understand the risks associated with each phase, because the risks are different if the client is developing drugs in clinical trials versus operating in a pre-clinical discovery phase.
Then there are time when clients that are funded by venture capitalists may have developed the next new therapy or drug, and the board of directors will try to monetize and maximize a return by taking a company public. So we have a team of experts who work on that in the bio space and who understand what the securities risks are for a stock that starts trading.
But in addition to that, exposures such as cyber and data protection risks, and other company risks, also have to be managed. So putting that all together in the broker channel, often on many insurance policies, and making it organized, understandable and cost-effective, can be a challenge. But I think that at Gallagher, we do that better than anyone in the life sciences space.