Seizing opportunity | Insurance Business America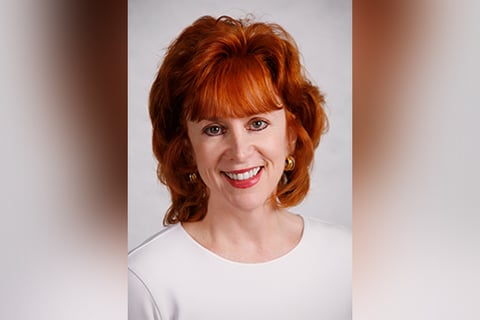 Diversity and inclusion is a key topic in the insurance industry today, but a flashback to an insurance office in the 1970s would reveal just how much things have changed. Few businesses had female producers on staff and there were almost no female underwriters, let alone senior leaders at insurance companies in the US that were women.
This is the environment that Maureen Gallagher – today the Michigan agency president and national real estate and workers' compensation practice leader at AssuredPartners – was walking into when she began her career in insurance. While her first role was as a secretary for the boiler machinery department at Zurich, Gallagher quickly became the default underwriter for the division when the previous underwriter left the company, kicking off a journey of saying yes as new doors opened up.
"I've often characterized my career as the accidental career," says Gallagher. "I don't think I ever mapped out 'here's what I'm going to do and here's what I'm going to get,' but as opportunity came my way, I certainly seized it."
Meeting with agents in the underwriting role at Zurich exposed Gallagher to the broking side of the business, which soon became her career goal. Within a couple of years, an agent who had just started his own business was looking for a CSR and offered her the job. She jumped at the opportunity, which gave Gallagher her first taste of leadership. "It was just him and me, so I had to do everything – the bookkeeping, paying carriers, taking care of clients ­­– which was great experience for me," Gallagher explains.
Gallagher then moved to a larger agency that was the predecessor of Aon, where she learned that she had a natural talent for securing accounts and landed her first sales gig within six months of coming over to the firm, backed by clients who followed her from her previous agency. When three years later the company asked her to sign a producer contract, she decided to take stock of her options.
In her early 20s at the time, Gallagher interviewed at many agencies and none would offer her a salary, so she would have to work solely on commission.
"In retrospect, I was pretty young," she says, highlighting the lack of female employees at most insurance companies at the time. "I don't think they believed me that they were my accounts, so I took the agency that offered me the highest commission percentage […] and I ended up taking all of my accounts with me. My income increased tenfold in the very first year and I never looked back."
Learning to lead
Before Gallagher became an agency president at AssuredPartners, she had a few more career pitstops along the way that exposed her to leadership. These included being president and CEO of Acordia of Michigan, which she took on after starting and running her own agency, Gallagher Group, for more than a decade.
Building an agency from the ground up is no easy feat. The company encountered typical start-up struggles, from having to find space and furniture to securing appointments with insurance companies, all the while trying to keep existing clients and write new ones. As if that wasn't enough, Gallagher was also a single mom to her one-year-old daughter and had no family in the area to support her.
"The first year was a whirlwind, but I look back on my time with nostalgia," she says. "I have fond memories of working on cardboard tables that wobbled when we had to type and worrying about making payroll, but there was also a lot of laughs and a lot of fun."
When she was offered the CEO position at Acordia of Michigan, Gallagher saw an opportunity to run a major brokerage and would have been the first woman in the US to do so. She split with her partner at Gallagher Group and sold her piece of the business to Acordia, where she received more formal leadership training.
"They were fantastic about developing me and giving me training," says Gallagher. "I found that leadership starts with self-awareness – understanding your strengths and your weaknesses as a leader and as a person, and the impact you have on others. I also learned that while everybody likes to be liked, it was way more important to be consistent, fair, and earn your employees' respect."
Eventually, Gallagher Group found the right acquisition partner in broker Neace Lukens, which later became AssuredPartners' first acquisition.
"It's been a fantastic journey, watching AssuredPartners grow into the company it is today and getting to be a part of that success," says Gallagher. "Being there at acquisition number one, I've gotten to see it all."
The importance of education
Today, Gallagher has a heap of recognitions that follow her name. They include being named an Insurance Business America Hot 100 Producer in 2019, receiving the Insurance Business America 2019 Elite Women Recognition, and winning the overall top category as the Risk and Insurance "At Large" Power Broker in 2020.
She is also the founder and director of Insurance Partners Academy (IPA), which has been providing practical information that insurance professionals, risk managers, and insurance buyers can use from day one of classes since 2003. This initiative was an important one for Gallagher to establish given her own experience in the insurance industry.
"Education is an area I always felt pretty vulnerable in because I never went to college. In many ways this vulnerability has changed my perception, and taught me empathy and compassion," says Gallagher, adding that when she finally got the opportunity to go to college, she chose furthering her insurance education instead. As she developed her insurance career, she found that educating clients on exposures was a big part of the job, as was teaching and mentoring staff, which she channelled into IPA.
The academy's first class was Certified Workers Compensation Counselor (CWCC) and since that time, it has added four other certification classes and many webinars. Leading IPA has marked a full-circle moment in Gallagher's career, which has been defined by learning on the job and taking on new challenges as they arose. Along the way, she also found herself doing "honorable, meaningful, and important work." Gallagher's real estate clients, for example, often have claims that stem from natural disasters and the importance of her job is underscored when after they're hit by a hurricane, flood or wildfire, one of their first calls will be to Gallagher.
"We protect billions in assets and I've often said that I no longer feel like I'm selling insurance. I feel like we're helping our clients save lives, prevent injury and illness, and avoid financial hardship," she says. "That's been a moment for me when I knew that this work was going to be way more meaningful to me, and how important it was to be a good agent and write policies correctly so that the coverage was there when your clients had a loss."