Staying on task | Insurance Business America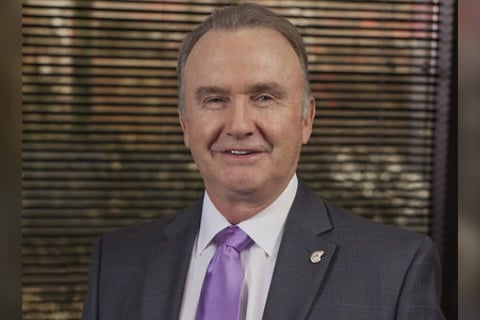 Thomas Kuzma has spent 31 years – nearly half his life – at Nautilus Insurance Group. He moved to the excess & surplus insurer in 1986 after starting his career in the underwriting department of another E&S carrier. This year, Kuzma celebrates his 20th anniversary as Nautilus' president and CEO.
"I've always enjoyed what I do," Kuzma says. "Being part of Berkley has been great as well. W.R. Berkley Corporation is a Fortune 500 company that is decentralized, allowing its operating units to run their individual businesses autonomously; we stay close to our customers and know our businesses better than anyone."
After all these years, Kuzma remains passionate about Nautilus. "I am absolutely committed to making Nautilus the best it can be," he says, "and I've acted on many opportunities over the years to build our team and our reputation."
In fact, Kuzma has his sights firmly fixed on making Nautilus the top E&S market, while focusing on profitability above all else. "We want to be the number-one market for all of our wholesalers' offices," he says. "We have to earn it by being excellent in everything we do, always finding ways to improve."
One of the ways Nautilus will set itself apart, Kuzma says, is by continually embracing new technology.
"We must have fast and furious technology that's constantly improving to get information into our agents' hands so they can make decisions," he says. "Technology also enables us to handle claims much more efficiently."
Efficiency is paramount in today's insurance industry, and Kuzma believes the commercial insurance business as a whole could stand to become more efficient.
"We all know personal lines offerings are becoming more automated," he says. "We need to provide our customers – both wholesalers and our ultimate customers, the insureds – with good, prompt service and information-sharing as appropriate. Technology improvements must be constant."
Walking the walk
Nautilus doesn't just talk about improving efficiency, though: Kuzma refers to a major effort underway at the company to develop a new claims management system, which is expected to be ready in 2018.
"Our ClaimCenter platform is a multi-year project involving three Berkley companies that will provide better claims service and claims management," he says. "ClaimCenter will help us handle claims more quickly and allow us to use claims analytics for claims management, as well as underwriting pricing and coverage. Nautilus cannot stand still, and technology is the way we'll remain relevant in this market."
Additionally, Kuzma points to ongoing work on the company's Online Nautilus Experience [O.N.E.] underwriting system.
"We want the experience of doing business with Nautilus to be positive and fast," he says. "Our agents will write upwards of 150,000 policies this year. That's a lot of transactions. Our technology systems and agent interfaces for all product lines must allow our agents to get the information they need and provide the quote to the insured through the retailer so they can make a decision, bind coverage and issue the policy … all in a matter of minutes."
Kuzma emphasizes the ongoing nature of work on this front, as well as the need to meld technology with the human element. While quality self-service systems are imperative for Nautilus, so too is nurturing strong face-to-face relationships.
"Our underwriters meet with our agency underwriters on a regular basis," Kuzma says. "E&S is a people business. You've got to have those connections. People appreciate that we're here and we follow up. Speed matters, and people matter. We strive to use technology in a balanced way so our interactions aren't simply emails and text messages."
Achieving the vision
Outlining some of what's on the horizon, Kuzma talks about Nautilus' continued focus on achieving its strategic vision for the year 2020.
"We look for 10% growth year-over-year while ensuring underwriting profitability," he says. "We're targeting faster execution through expert project management in claims and our operational workflow areas. Profitable growth can come from improving efficiencies and remaining focused on customer service. We don't expect to see a seller's market necessarily, but we will see what happens after the recent hurricanes. Those types of catastrophes generally cause the market to tighten up."
Kuzma is excited about the business opportunities he sees in times to come.
"It's a matter of execution, of getting the right people in the right seats and getting out there to make it happen. Nautilus is well positioned to do that, given our 32 years in business and our successes so far," he says. "We can't rest on our laurels. We have to always be looking to improve."