The start of something new | Insurance Business America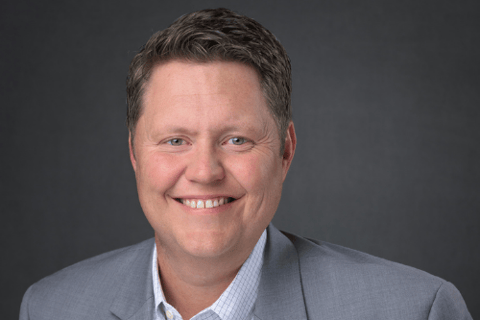 Agents who want to dive into new specialty product lines sometimes need help to put their plans into action. Dave Zeornes, sales leader for Aon Programs, explains how they can take the bull by the horns in 2021.
IBA: What challenges do insurance agents face when they're looking to expand into new product lines?
Dave Zeornes: The biggest challenge is knowledge in general, and that falls into a few categories – do they know what the right market is for their agency, do they know what that industry looks like, do they have any experience in the industry prior to their insurance experience, and do they know owners and operators in that space?
Once they get past that, they have to figure out the products – what are the details and nuances of the products in that space – so they can build up enough knowledge to actually talk to and attract customers to their agency. That education is going to be key for any broker trying to get into a new space.
IBA: How difficult is it for agents and brokers to try out new lines of business?
DZ: In my time in the specialty markets segment of the industry, I've seen brokers who have started out as a traditional P&C agent, and they've transitioned into focusing on food trucks because they saw that part of the market and wanted to go after it. I've seen agents start out as a Farmers Insurance agent and then go independent and become strictly a flood insurance agent, because either they see that flood is important in their part of the country, or they see an opportunity to provide specialty service to maybe larger commercial operations.
We've seen that story happen again and again … so it's not like this hasn't been done before. There have been agencies that have completely reinvented themselves, and then there are agencies that are just looking to add that other segment to differentiate, diversify their revenue and grow their business, so there's a spectrum.
IBA: How can insurance agents figure out what products will be the right fit for their business?
DZ: [First of all], look for markets that are growing quickly. I mentioned the food truck agent … she identified that food trucks were growing, so she started to insure those folks. She learned the market, talked to people who run food truck operations and built a network, and then was able to sell to that network. So a growing market is going to be a big opportunity for agents.
There also may be changing competitive landscapes, so maybe there's a big player in the industry that is retiring or selling their agency, or one of the competitors is not going to be there going forward, so there may be a vacuum for a certain amount of time – and an opportunity for agents.
Geography is the third one, and that focuses more on the catastrophe coverages. If I'm in an area that has recently flooded or that is prone to flooding, but I'm not in one of these specialty spaces and I have a wide swath of knowledge on flood or other catastrophe coverages, I'm probably missing the boat.
IBA: As they move into new markets, how can agents find the right partners to work with?
DZ: That is absolutely key, and it's not something that's going to happen overnight. An agent needs to have a discovery process in the space, so if it's a business that they're trying to understand – if it's kids' camps, for example, that they're looking to insure – they need to talk to the people who run and own those camps, and understand the space and know the vocabulary. There may also be designations that they can get to really become a flood expert, for instance, and understand the vocabulary [that is] used in that space.
If it's a business that has a site, go visit the site to understand what's happening there, what the pain points for that business are and how you can protect them.

Many producers in the insurance space don't come from insurance, so if it's a non-profit segment that they're trying to get into, there may be some folks who work in the non-profit space who would be willing to leave and come to your agency, so you can actually leverage their relationships.
Once that process is complete, then you can start looking at carriers and decide who you're going to partner with in that space. Industry associations are a great place to network and find not just carrier reps, but folks in the underwriting departments and claims experts. There are industry associations for each one of those portions of the business that agents might be able to leverage to learn more and be as knowledgeable as possible before they get into the space. Agents need to understand [these other professionals'] views of the business and their appetite.
ABOUT AON PROGRAMS
Aon Programs is an Aon Affinity business that helps agents and brokers develop tailored insurance portfolios for their clients by giving them access to more than 300 specialty insurance programs.
At the end of 2020, Aon Programs asked insurance agents and brokers about their attitudes heading into the new year, including the specialty lines they wanted to expand into over the next 12 months. According to the survey, agents are looking to add offerings for professional services firms (21%), catastrophe (17%), nonprofit organizations (13%) and healthcare providers (11%).