Top Producer of the Year reveals secrets of success | Insurance Business America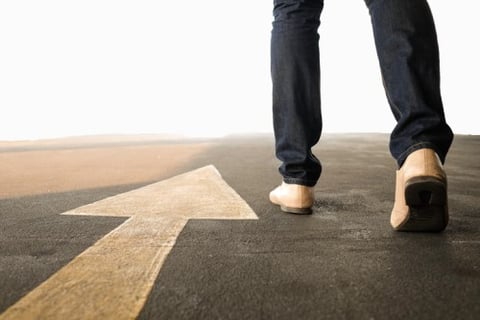 There is no secret recipe for top producers – it's just a matter of working "harder and smarter" than your peers.
Recently named the Top Producer of the Year at the Insurance Business America Awards, David Schawe, Jr., told
Insurance Business
what helps him succeed.
Area EVP for retail property and casualty brokerage operations at Gallagher, Schawe said 2017 was a year of emphasizing "problem solving and technology."
"I've really emphasized problem solving and technology for my clients/prospects, and understanding how we can make the jobs of their risk management team easier," he explained. "It's an important aspect of the client service emphasis we bring. I am also very active in the community and with my centers of influence."
Schawe, 33, based out of Cincinnati, OH, said that beyond hard work there was "no secret recipe" to his success.
"Gallagher gives you the tools for success, you just have to go out and do it," he said. "The hardest part is doing it every single day. If it was easy everyone would be doing our job.
"Too many producers in our business have a good week, a good month or a good year, but it's finding that consistency – making the deals, developing the centers of influence, defining a niche practice, working the pipeline.
"Those are all things we all do; I may just work harder and smarter at it than my peers. I've also really taken to heart Gallagher's emphasis on serving as an advisor to our clients—delivering ideas, executing on those ideas and then following up on them. For some of our clients, we are part advisor, part coach – we're helping them solve problems in their businesses and giving them ways to succeed through our solutions."
Looking to the future, Schawe said the industry was facing evolving challenges, which could present new difficulties for successful brokers to overcome.
"We are facing the challenge of 'immediate gratification' in our 24/7 world – this is changing the way we communicate with our clients," he noted. "I also foresee the need for risk management professionals becoming more prevalent.
"Given the society we now live in and the changing needs of our clients, we must be advocates now more than ever to keep our clients abreast of the changing risks/exposures that they face every single day.
"With many Baby Boomers retiring, we must also continue to recruit new young talent to what is unfairly perceived as a boring industry."
Related stories:
Fine art insurance market: "Insurers are knocking on our doors"
AJG boss Pat Gallagher on global growth, bad acquisitions … and ballpark hotdogs