Forget auto coverage – offer your clients 'gas insurance' | Insurance Business America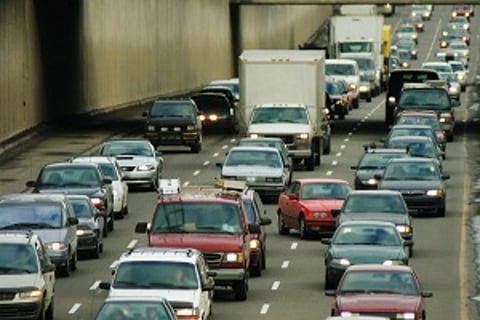 Amid the doom and gloom calls among auto insurers with the spectre of Google and self-driving cars, brokers may consider offering a new auto product – gas insurance.
The website LoveMyGasPrice.com launched last week in the U.S. market, offering drivers a mean to protect themselves against the threat that prices rise above $3 a gallon.
The company uses hedging strategies that FedEx and Southwest rely on, allowing drivers to put a cap on their monthly gas expenses.
So when prices rise above the capped price, customers get cash back.
Admittedly gasoline is cheaper in the U.S. compared to Canada, even with the ratio of 3.785 litres to one US gallon and the exchange rate on the dollar.
Founder G.P. Manalac says the insurance is a way to "take control and manage your fuel exposure," who created a similar company that markets along the same lines to the electricity market. "This addresses a need that is not being met by the marketplace," he told
CNNMoney
.
Google's entry into the California market – and expected to expand in the coming months into several more states – allows shoppers to compare auto quotes from the 14 carriers that are participating in the site, including
MetLife
,
Mercury Insurance
and Safeco. The policies can then be purchased online or through an agent.
Driverless car technology has been flagged in the risk factors section of recent corporate filings from several insurers in the U.S.
Cincinnati Financial Corp., an Ohio-based insurer generating nearly a quarter of its premiums from commercial and consumer auto policies, warned in the annual report it that its forecasts could be flawed because of, among other things, "disruption of the insurance market caused by technology innovations such as driverless cars that could decrease consumer demand for insurance products," according to the
Wall Street Journal
.
One respected industry veteran, George Cooke, sounded the alarm that the insurance industry needs to address driverless car technology now, or risk obsolescence.
"Look at the driverless car, it is terribly real," said Cooke, the president of Martello Associates Consulting and former head of The Dominion Insurance. "It won't be immediate, but there will be a transition in the next 10 years, and there will be some interesting challenges to the insurance industry."
The new gas price guarantee website works like this:
Joe driver (or Joe the business owner) can purchase a gas insurance plan from the website for $3.99 a month (currently the plan caps prices at $2.75 a gallon, which is still above the national average of $2.39).
If the prices (as measured by the government index of average retail prices) climb above $2.75, LoveMyGasPrice.com refunds customers the difference through PayPal.
Some states' caps are different from others – for example, California, where it is $3.75 a gallon, and the current price is at $3.15, according to the American Automobile Association.