How to return to the workplace after COVID-19 | Insurance Business America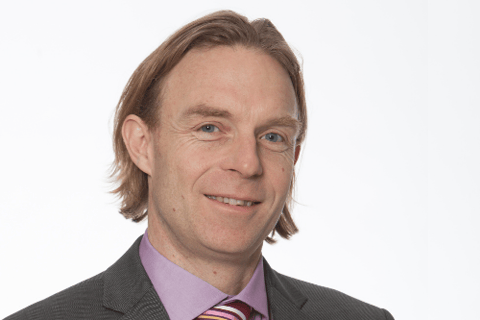 To hear conversations about what it means to return to a more traditional work environment you might think it was a question of clicking your heels three times and saying, "there's no place like… the office?" But talking to AXA XL's Chris McGuire (pictured below), UK head of risk consulting, and Jon Elvidge (pictured above), senior casualty risk consultant, about the range of return-to-workplace measures clients need to address from both a property and a casualty perspective goes a long way towards disavowing that idea.
Read more: Marsh reveals nine top tips on safely returning staff to the workplace
McGuire noted that, from a property standpoint, there's no shortage of areas that need to be considered as the landscape is ever-shifting and poses new risks to clients all the time. Looking at the changes that have occurred over the past year, and as the UK tentatively removes lockdown restrictions for the final time, it's no surprise that organisations require expert advice on how to manage the many risks they face.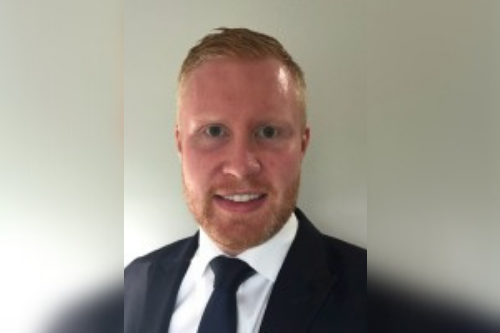 "As an example, covering a client with warehouses poses a different range of risks to what it did in the past," he said. "With stores unable to open at various points over the past months, stock has been building up and, as a result, we're seeing warehouses piled to the roof with stock like winter jackets from last season that won't be bought now we're into the summer. They can't be shifted but they also can't be put into stores that won't sell them, so stock is building up and we're seeing warehouses, which are designed to hold 1,000 pallets, now holding 1,500."
Situations like these create risks to fire suppression systems as well as storage conundrums, McGuire said. And then there's the issue of sites that have been closed during the lockdowns and the challenges that come with restarting sensitive equipment. These aren't simple processes and clients are asking how to manage these new, unprecedented risks.
Addressing the key challenges clients face from the liability side, Elvidge said he has recently seen a shift in focus towards litigation relating to workers. The potential liabilities for insureds vary widely around the world, but advice from the Health & Safety Executive (HSE) has been fairly consistent regarding what employers in the UK need to be doing to provide a safe workplace.
"It's a real mix of mandatory government regulations and good advice about what companies should be doing," he said. "Key to that is the need for COVID risk assessments that companies must do before the return to the workplace, looking at areas such as hygiene, PPE, social distancing and the protocols for workers showing symptoms etc. And from an insurance perspective, it's just as important that employers can help defend subsequent employers' liability and public liability claims by demonstrating that they've complied with good practice."
The success of the vaccination programme in the UK, Elvidge said, while extremely encouraging, paradoxically also increases the workplace claims potential in some areas. Employers have to be very careful about making vaccinations a requirement for a return to the workplace, and could potentially open themselves up to claims of discrimination and unfair dismissal. Clearly, this may depend on the industry – an employee in the healthcare sector in regular contact with patients would be considered differently to an office worker with regard to the reasonableness of mandating vaccinations – which again comes back to the COVID risk assessment.
From a property perspective, McGuire said, one common issue is that people can sometimes be blind to the risks they face within a familiar environment, while a fresh pair of eyes can spot them right away. This is something that AXA XL is working closely with its clients on, to ensure that where possible and safe to do so, the team can go out to sites and carry out risk assessments.
Read more: How insurance companies can ease the return to work transition
One of the key causes of risk in property is fire – which in turn is facilitated by hot works operations and contractors, he said, both of which are in high demand as workplaces try to make themselves COVID-secure through social distancing and the building of screens and protective surfaces. Therefore, he continued, it must be ensured that these points of risk are given the attention they deserve. Water is another consideration as, if it has been turned off for a period of time, businesses must be sure to follow all correct procedures when restarting that supply.
That point is crucial, Elvidge stated, as while COVID protocols are dominating discussions, work and safety considerations do not revolve solely around the pandemic, and other aspects such as hot works and electrical safety need to also be front of mind. The effects of putting so much effort into protecting workers from communicable diseases would be almost mute if you're increasing risks in other areas. For instance, when it comes to the water supply side, where water systems have been offline for a long time, there's a real potential issue around Legionella bacteria.
"I think generally, it's more the smaller companies that may struggle as they don't always have access to the resources needed [to address such risks]," he said. "We would point them in the direction of the very good advice that's available on, say, the HSE website with regards to what they can be doing, how to conduct, say, legionella risk assessments, what areas they should be looking at and what records they should be keeping."
Loss prevention has stayed front and centre of AXA XL's return to workplace conversations, McGuire said, and, during the crisis, this hinged upon him and his team finding ways to visit client sites when it wasn't physically possible to do so. The insurer, therefore, set up a 'remote risk dialogue' – a remote survey that allows AXA XL's teams to continue offering advice and guidance to clients in a socially distanced way. As businesses start to re-open, this is still being offered as a service to ensure that clients' properties are protected during the reopening period and beyond.
McGuire highlighted that, "such services will continue to be an option in the future, helping to ensure that we can be as flexible as possible and continue to be innovative in our approach to risk assessment. This really has been an example where the pandemic has encouraged people to re-evaluate the traditional methods of providing services".
"From my perspective," Elvidge said, "the key message I'd like to deliver our insureds is that in what you might call 'the new normal', worker protection will need to become more focused on communicable disease mitigation for companies to keep their employees and visitors safe and to minimise the potential for employer liability and public liability claims... Companies need to be able to demonstrate that they're taking reasonable safeguards.
"But companies also need to remember that COVID is one of many risks that they face, so the actions they take and the time and effort they spend, have to be proportionate compared to all the other liability exposures that they have, as related to the services they provide, or the products they manufacture. It's no good having excellent COVID controls, if they then have an issue with the quality of the product they're producing and we end up with big product liability claims and recall claims. So, focus on actions to mitigate the spread of COVID, do what's reasonable, but don't become too side-tracked."