The Oscars a "tempting target" in terms of risk | Insurance Business America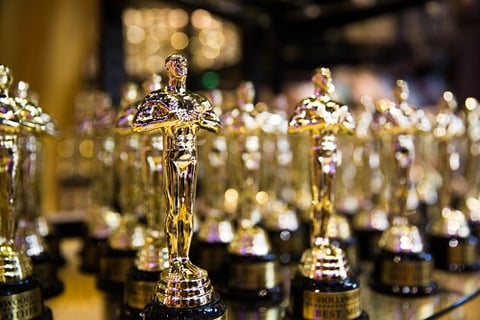 The Favourite is the favourite but might lose out to Vice, This is America is the anthem for a generation fighting against their America, and everyone is in love with Olivia Coleman and Rachel Weisz.
If you're confused, all this means is that it's awards season. The time of year when celebrities traipse the red carpet in extremely expensive outfits and even more expensive jewels, posing for photographers and then waiting anxiously to see if they've won gold statues.
This year British made film about Queen Anne - played by Olivia Coleman, and with Rachel Weisz as her close friend - The Favourite is up against Vice, documenting Dick Cheney's Vice-Presidency, for Best Picture at the Oscars. However, amid all the competition and celebrations there are plenty of insurance considerations too.
According to a risk expert a Zurich Insurance, there are a number of insurance risks posed by an event such as the BAFTAs or Oscars that may not be a consideration at another event.
Some risks include, for example, the accumulation risk of celebrities within one location and the security risk of having a number of high net worth individuals all within one location.
There's also a terrorism or bomb threat and the subsequent evacuation procedures. According to Zurich's risk expert an awards show would be "a tempting target" whether it be an organised attack or one by a deranged fan.
We all remember what happened in 2017 when La La Land was accidentally awarded Best Picture over Moonlight, but reputational damage over a worse faux pas, like wardrobe malfunction, is also a risk.
According to Martin Linfield, head of event insurance for Hiscox UK, there are a number of situations where insurance could come into play at an event like the Oscars.
When Jennifer Lawrence infamously fell over on her way to collect her Oscar at the ceremony in 2013, she laughed, got right back up and got the award. But what would have happened if she had been injured? Well, that's a tricky question.
"It always depends on the specifics of what happened. It could quite likely end up with a lot of lawyers involved," Lindfield said.
"But there has to be negligence. Someone just falling over in a venue, or just falling down stairs, does not necessarily lead to a claim or a financial penalty to the venue or to the event organiser or whoever is there. Because accidents happen, and you have a duty of care to yourself."
And if the stairs were faulty, if there was negligence?
"If there is some negligence the insurance companies or the venue or the organiser or whoever is dealing with it will find who has made the mistake," he explained.
"Then if there is an insurance policy for that person who has made that mistake all the valid claims will be paid. But it's quite likely there could be some joint liability there, between the venue and organiser and health and safety consultant and any contractors."
What about if, for example, a drunk celebrity ruined their £200,000 couture dress? Or an Oceans 8 style heist was attempted on a necklace?
"It always goes back to if an item of property has been damaged, is there negligence?" Linfield said.
"So, if somebody has just fallen over and it's their own fault, or they spilt something on themselves or they tripped over on the stage and ripped the dress or damaged some jewellery, is there anyone who is obviously responsible for that happening?
"And possibly could there be insurance for that if there had been negligence. If the stage collapses and somebody gets very badly hurt then there is possible negligence there. So, everybody will work together to work out who was responsible for putting the stage together.
"There's likely to be a health and safety investigation and lots of things that would take place to find out if someone was at fault."
Overall however, there are a huge number of things the organisers of the Oscars would have to consider in terms of insurance and risk. Traditional risks include budget protection, for if something happened to the event venue, and simply needing to ensure they have the right amount of public liability insurance.
"There are a multitude of risks event organisers face, from the obvious people hurting themselves to damaging property all the way through to business risk," Lindfield explained.
"And that business risk is evolving so we have traditionally insured event cancellation, which is the protection of the budget if something horrifically goes wrong and the event is off and it's too late to pay back the expenses that have been spent already.
"But the risk is evolving. Cyber risk is now big for event organisers who are booking revenue either through their websites, or they are having phishing emails when working on events and unexpectedly giving away money to false invoices.
"It's all the way through to financial crime. What's interesting is all these risks that are affecting all these different companies also affect event organisers as well."