Tokyo Olympic organizers prepare for potential risks | Insurance Business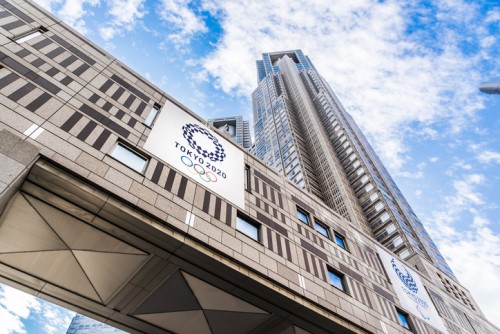 With the 2020 Tokyo Olympics just around the corner, organizers have started planning for a myriad of potential risks – from natural disasters to cyberattacks.
From late July to mid-August, the eyes of the world will be on Japan's capital as Tokyo hosts the 2020 Summer Olympic Games. And while Japan has a sterling reputation as a safe place to visit – and is ranked as low-risk by insurance and risk management firms – organizers are determined not to be lulled into a sense of complacency.
Read more: World Cup: How do you manage the risks?
"Tokyo's safeness in normal times cannot be taken for granted during the Olympics when the world's attention is on it," Shiro Kawamoto, a counterterrorism expert and professor of risk management at Nihon University, told The Japan Times. To this end, government officials have been ramping-up contingencies to mitigate probable risks.
This includes risks from both conventional and cyber terrorism. While Tokyo has been spared the worst kinds of recent terrorist attacks, it experienced deadly incidents in 1995, when a member of the Aum Shinrikyo cult released nerve gas into the subway system, and on New Year's Eve last year, when a man deliberately ploughed through a busy pedestrian section in the Harajuku district. According to The Japan Times, organizers are also bracing for the kind of cyberattack that shut down internet access during the 2018 Pyeongchang Winter Olympics in neighbouring South Korea.
"We are preparing on the assumption there will be a cyberattack," senior government official Kenji Endo, one of the people in charge of Tokyo 2020 preparations, told The Japan Times. Organizers are also planning to utilise technology such as facial recognition systems to monitor volunteers, and counterterrorism drills are being conducted regularly.
Another potential risk comes in the form of natural disasters – particularly from earthquakes and typhoons. Being in the middle of the seismically-active 'ring of fire' means that Japan is especially vulnerable to these kinds of calamities.
"As for natural disasters, we think the biggest challenge is to prepare for a big quake that is impossible to predict," Akio Sato, a senior official in the Tokyo Metropolitan Government, told The Japan Times.
According to The Japan Times, the Japan Tourism Agency has upgraded its 'safety tips' app with information on disasters, evacuation shelters, and medical organizations in case the unthinkable happens. As for typhoons, Tokyo Metro, the capital's largest subway, is currently setting-up watertight doors at some 400 entrances to the system in case of flooding.
Despite these risks, Tokyo 2020 official Kaho Akiyama told The Japan Times that organizers were prepared to deal with a crisis if it arises.
"To help deal with any emergencies, we are preparing evacuation plans for each venue, and are considering the offer of multilingual support to facilitate prompt and smooth evacuations," she said.