What risk management means to me | Insurance Business America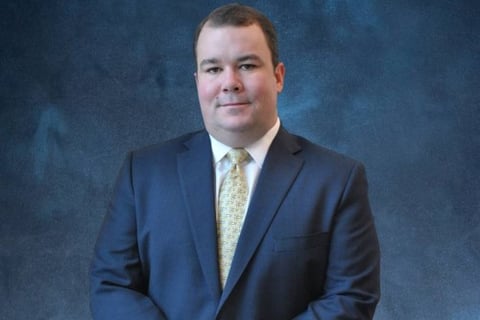 What job would a leading risk manager like to have if he wasn't solving complex problems for a major construction company?
"Probably," says Patrick O'Connor – vice president of risk management & counsel for The Walsh Group – a "stand up comedian."
It's a response befitting a man whose career path, by his own admission, has been "a little circuitous." Starting out as a trial lawyer, O'Connor quickly came to the attention of The Walsh Group, a construction company whose long and proud history is maintained by its keen eye for new talent and creative thinking.
Initially hired by Walsh as an in-house counsel to handle "all manner of legal issues" that might face a big company with various interests, O'Connor's boss soon realised that leaving this up-and-comer restricted to narrow legal work was not the best way to optimise either his or the company's potential: "Ultimately, Dan Walsh saw that I had an interest in working on any issue that was complicated, any issue that was interesting," he explained.
Hesitant to change his career focus from the law – and wary of the prospect of working only in insurance-procurement – O'Connor realised that he could reshape the insurance and risk department in his own image, and bring strategies and ideas that would revolutionise the practice. It was a big gamble for employer and employee alike – but it paid off in spades.
O'Connor was able to restructure in fundamental ways the manner in which The Walsh Group assessed and dealt with risk. New techniques, strategies, software, and information-sharing protocols were established. Not content simply to discover the best way of transferring risk, O'Connor and Walsh developed the tools, personnel, and capabilities that allowed them to see things others couldn't – optimizing risk assessment and mitigating negative outcomes.
For O'Connor, risk management is not just about mitigating a company's financial risk – but also a way of protecting property, people, and the community in the construction industry by gathering the right information and always challenging received assumptions.
Asked what advice he would give to his younger self, or to someone else starting out in their career, he had two tips. Relax more, and plan more. Planning ahead allows you to clarify what's important, and what needs to change if things don't turn out as you hoped. Be proactive, not reactive. Don't limit risk management to your day job, but analyse the risks and opportunities possible in your own life.
Oddly enough, better planning equals better relaxation. Not only does O'Connor's planning keep The Walsh Group ahead of the pack in business, but it also allows him the down time to focus on other important things in life.
When he's done with work, and he's looked after the kids, there's still nothing he likes better to do than watch a good bit of stand up comedy.