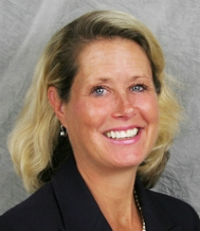 Anne Lund, Senior vice president and financial institutions practice area leader, Brown & Riding
Senior vice president and financial institutions practice area leader
Brown & Riding
Based in Brown & Riding's Seattle office, Anne Lund looks after the firm's financial institutions practice while also serving as a management liability broker. Working in a variety of specialty markets, Lund and her team are responsible for analyzing and negotiating on various products and coverages, from D&O and professional liability to employment practices, fiduciary and cyber liability.
An expert on financial institutions' risk needs, Lund oversees a large book of banks, credit unions, asset managers, trusts, venture capital firms, investment advisors, non-bank lenders, general partnerships and private equity firms. During the financial crisis, she assisted many distressed banks and credit unions in navigating their management liability placements. Lund also makes a point of educating clients and industry partners, regularly giving lectures and sharing her expertise on a wide range of exposures, from financial services E&O to fidelity bonds.
In addition to her roles at Brown & Riding, she also serves as vice president for the Washington Surplus Lines Association.
Company

Information
Brown & Riding

901 5th Avenue, Suite 2300 Seattle, WA 98164