Crawford & Co makes two acquisitions | Insurance Business Canada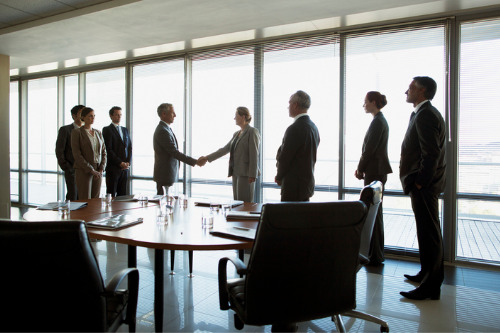 Crawford & Company, the world's largest publicly listed independent provider of claims management and outsourcing services to carriers, brokers and corporations, has announced the acquisitions of a US-based claims management company and a Netherlands-based loss-adjusting firm.
Crawford has acquired Praxis Consulting, a US-based provider of outsourced subrogation claims management and recovery services. Founded in 1997, Praxis uses proprietary data analytics software to identify and manage subrogation claims through the recovery process. Crawford said that its acquisition of Praxis positions it well in the growing US subrogation claims market.
"We are excited to join forces with the team at Praxis Consulting, a leader in the subrogation claims market with over 20 years of recognized experience and proven results," said Larry Thomas, global president of platform solutions at Crawford. "Their execution capability, depth of expertise and strong client relationships will allow us to increase Crawford's footprint in the claims ecosystem while delivering quality and expertise to existing and future clients."
"For 24 years, Praxis has prided itself on providing superior recovery services to a diverse group of partners within the property and casualty insurance industry," said Robert Ford, founder of Praxis. "The Praxis team is excited to be partnering with a global leader like Crawford, working together to build on the Crawford vision of being the industry partner of choice."
"At Crawford, we have a relentless pursuit of service excellence," said Crawford CEO Rohit Verma. "The acquisition of Praxis is an exciting next step towards our commitment to streamlining and reimagining the insurance ecosystem utilizing our unique combination of technology and people. We look forward to working with our new colleagues at Praxis Consulting."
Crawford has also announced the acquisition of BosBoon Expertise Group B.V., a Netherlands-based specialist loss adjusting company. The acquisition supports Crawford's aim of strengthening its on-the-ground presence in all territories in which it operates, the company said.
BosBoon offers a range of specialist loss-adjusting services, which will be added to the existing Crawford Global Technical Services (Crawford GTS) proposition in the Netherlands and internationally.
BosBoon has offices in Eindhoven and Amsterdam. It specializes in liability, construction and engineering, bodily injury and marine. This complements Crawford's existing loss-adjusting and TPA services in the Netherlands and the wider European region.
BosBoon's current leadership of CEO Mathy Boon, Herman Van der Bos and Twan Meulendijks will remain in place following the acquisition.
"At Crawford, our goal is to maintain our position as the most credible and reliable claims management company in the insurance industry," said Andrew Bart, president of loss adjusting, international at Crawford. "Through acquiring BosBoon, we are further strengthening that position. They are an exceptional team of market specialists highly regarded for both their deep and eminent expertise alongside their steadfast commitment to exceptional customer service. We see a clear synergy between our organizations and recognize their desire to help restore and enhance lives, businesses and communities, which is the purpose of Crawford."
"We see significant opportunity to expand our position in the Netherlands and to open up the full market potential of our Crawford CTS offering," said Niels de Kock, country manager for the Netherlands and Belgium at Crawford. "BosBoon offers the perfect platform to do this, given their relentless pursuit for service excellence, depth of experience, as well as the long-term nature of their client base. I am looking forward to working closely with the team as we look to expand our capabilities in the region."
"At BosBoon, we have secured our market reputation upon the closeness of the relationships that we have developed with our clients, enabling us to provide solutions built to their unique requirements," Boon said. "By becoming part of Crawford, we will be able to capitalize on the incredible scope and scale of the services and technologies that they offer to deliver a truly differentiated level of service to our clients both in the Netherlands and globally."