Five essential prospecting tips for insurance brokers | Insurance Business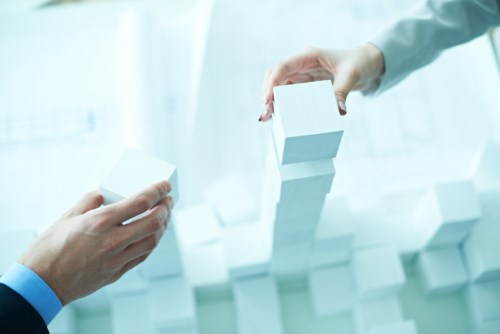 An effective prospecting strategy is essential for insurance brokers who are battling hard to generate leads and build referral relationships. You can't really fail at prospecting unless you just choose not to do it. There are always useful business outcomes if a broker prospects correctly.
Tim Rooney, managing partner at Rooney, Earl & Partners and exclusive speaker at Insurance Business's upcoming webinar 'Lead generation and building referral relationships in a 'hard' market' provides five essential prospecting tips to help brokers build their book of business:
Know your target
It's important for brokers to be as specific as possible when pitching to a business prospect. Make sure you've done your research into company revenue, size and risk appetite, and think about the pain your insurance product or solution can solve. Understanding more about a prospect's lifestyle and personal concerns will also enable brokers to connect easier.
As Rooney told Insurance Business: "Rapport and relationship selling are still very much alive in today's insurance industry […] It's true that people sometimes buy from you, all things being equal, simply because they like you more than your competition. When prospecting new business, if you don't know how to manage your relationships and present your differentiating qualities, then you've got a shortcoming."
Get your elevator pitch on point
First impressions are vitally important in any new business relationship. Eliminate any jargon and get straight to the point about what differentiates the insurance products and services you're trying to sell. Avoid cookie-cutter chatter like "we provide the best customer service" and sell yourself with verifiable facts and examples.
"Business life is all about strategy and differentiation," said Rooney. "Are you trying to add value to a customer or are you competing primarily on price? Normally, it's very difficult to do both of those things together – especially in the insurance world. The perception of the buyer is often all about price. The job of the broker is to present a pitch that explains the higher value of insurance and the risk reduction services that often come with it."
Do your research
Online tools can give a broker tons of information on business prospects. Use social media sites like Facebook and LinkedIn to find out what issues your prospects are interested in at the moment and participate in online forums to highlight your expertise in risk criteria. If there's an association linked to your prospect, get involved because these groups can get you lots of business opportunities.
"Social media sites like LinkedIn can be very useful for starting conversations with new business prospects," Rooney commented. "However, it does take time and effort to manage an effective social media strategy. A broker's social media needs to be an extension of the value proposition they present in-person in the marketplace."
Be prepared for the process
A well-organized and efficient broker is an attractive business partner. Having a CRM system is important because centralizing activities and processes enables consistency, and, ultimately, higher rates of success. Prepare a 'quick overview pitch' and a proposal template in advance so that you can strike up a relationship with the right foot forward.
"Having a good CRM system enables insurance brokers to do things like drip mail marketing," said Rooney. "This helps to build a strong touch strategy, which also improves relationships. Using technology like the CRM, as well as other artificial intelligence (AI)-enabled tools can help the broker focus on the really differentiating value they provide."
Prospect, prospect, prospect
Never rest on your laurels. Brokers need to develop a touch strategy that keeps prospects interested and keeps clients engaged throughout the term of a contract. After all, "insurance will always be a people business," Rooney noted.
Learn more about effective prospecting and lead generation by registering for 'Lead generation and building referral relationships in a 'hard' market,' an online course presented by Rooney on November 01 and 2pm ET.