Gore Mutual rolls out E&O coverage for contractors and professionals | Insurance Business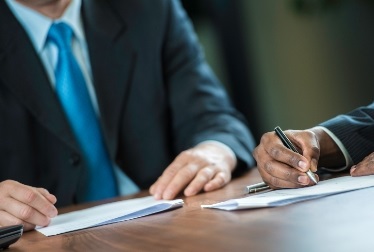 Gore Mutual has launched its new errors and omissions (E&O) coverage – designed with contractors and professionals in mind.
A release said that the new coverage is part of a broader commercial value proposition Gore Mutual had first announced in June.
"The needs of our brokers' business customers rarely fit inside a box and require flexibility on our end," said Gore Mutual director of commercial insurance Ed Nesbitt. "As part of our new commercial offering we're improving the way we work with brokers with a common-sense approach to underwriting, technical expertise, modern products and more."
Nesbitt added that with the addition of E&O to Gore Mutual's commercial program, the company has made it easier for both its brokers and their customers to find enhanced comprehensive coverage all in one place.
The E&O coverage can be bundled with a customer's general liability insurance to "create a comprehensive all-in-one solution at a competitive price," Gore Mutual said in a release. The protection is currently available for over 100 different contractor and professional classes; Gore Mutual has plans to expand the coverage's availability in the future.
"We have the ability to do so many things that I think a lot of brokers aren't aware of," commented Nesbitt. "We want to be a go-to market for mid-sized commercial business and are continuing to strengthen our products and services to ensure brokers can easily get their customers the protection they need."
Related stories:
Gore Mutual receives award for data management
Gore Mutual Foundation marks 20th anniversary with charity donations