Head of insurance giant bringing hockey to Las Vegas | Insurance Business Canada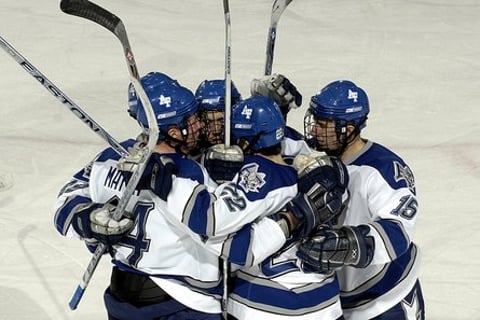 The head of insurance giant Fidelity National is bringing hockey to the desert of Las Vegas.
Fidelity National chairman Bill Foley is the owner of the National Hockey League's latest expansion team, according to an ESPN report.
The new franchise will be the NHL's 31
st
team and the first major professional sports team in the gambling mecca. The NHL's board of governors is scheduled to vote formally on the expansion June 22. Two thirds of the board must approve the expansion to Vegas – but while Quebec City had also been under consideration, a source told the Associated Press that Vegas was a "done deal."
The new team will play in the T-Mobile Arena, which opened on the Las Vegas Strip in April. Las Vegas has already secured more than 14,000 season ticket deposits for the new team, according to ESPN.
The expansion is a coup for Las Vegas, which, with nearly 2.2 million residents, is the largest population center in the U.S. without a major sports franchise, ESPN reported.
"This could be a watershed moment for our community and sports in Southern Nevada," Jonas Peterson, president and CEO of the Las Vegas Global Economic Alliance, told ESPN. "Having a professional hockey team will not only boost our economy, but also our sense of community pride."
Foley and the NHL have been working on a deal to bring hockey to Sin City for a long time, according to ESPN. Foley chairs not only Fidelity National (a company, incidentally, which shares a name with West Point's sports teams), but also mortgage technology giant Black Knight Financial. He's a graduate of the U.S. Military Academy at West Point (whose sports teams, incidentally, are known as the Black Knights). Foley is well-known in the business world for his philanthropic work – especially in support of children's education – and for his skill on the links; he was ranked by
Golf Digest
as one of the top five executive golfers in the world.
Foley hasn't said what he'll name the team, but considering his alma mater – and the name of his mortgage tech company – the Black Knights is a leading contender among speculators right now.
Related Links:
$8-million hockey payout questioned
Will insurance concerns squash this pro hockey complex?