Insurtech transactions climb to all-time high | Insurance Business Canada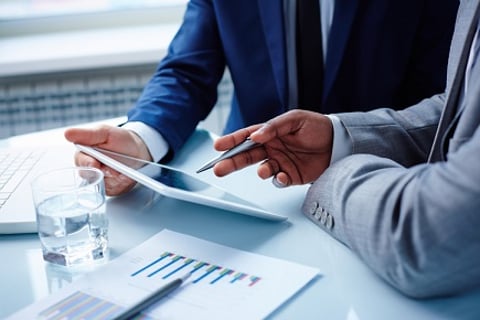 The total of 71 insurtech funding transactions in the second quarter of 2018 is an all-time high, according to a Willis Towers Watson report. However, the total amount of money invested actually declined from the previous quarter.
Investors poured in US$579 million into insurtech companies in the second quarter, or 20% less than the first quarter, Willis Towers Watson's Quarterly InsurTech Briefing revealed. Furthermore, the second quarter set the new record for the volume of incumbent participation in insurtech investments.
The briefing, a collaboration with CB Insights, focuses on insurtech for the life and health insurance industry and how the complexity of change occurring within the value chain is much greater than in other insurance subsectors. It also finds that the potential positive impact on the quality of life for the customer is substantially more profound. The briefing focuses on three key areas of life and health value chain disruption: data, customer, and product.
Advances in the understanding of the human body and the proliferation of wearable sensors that track activity and monitor behaviours has resulted in rapid expansion of new forms of underwriting data. Insurtech companies are working to harness this data in order to enhance life and health products. As the ecosystem for data and analytics continues to develop, one potential outcome may be greater convergence between health insurers and life insurers.
Insurtech firms are also creating more customer-centric life and health insurance products that simplify the purchasing process while also developing solutions that are tailored to an individual's changing insurance needs.
Emerging technology allows the creation of customized insurance offerings that better align sales incentives and help to resolve compliance issues. It also creates a more effective distribution channel and can better address the protection gap stemming from a one-size-fits-all approach and rising healthcare costs.
Finally, insurtech firms provide access to around-the-clock services powered by artificial intelligence, machine learning, and chatbots. For life and health underwriters, these are better tools to predict life expectancy and the probability of illness while also providing insurers with an opportunity to improve real-time customer service.
"While P&C insurers certainly have a chance to develop real time dialogues with their customers, the opportunity hardly compares with that for life and health insurers" said Rafal Walkiewicz CEO of Willis Towers Watson Securities. "We believe that the eventual winners in the life and health industry will be the ones who shift their attention from primarily offering death benefits, investment support and coverage for protection gaps to offering customers a true partnership to live longer and healthier lives."
"The application of insurtech in the life and health sector ranges from the explicit use of new technologies to distribute and underwrite insurance policies, to more indirect usage such as wellness, where technology is deployed simply to make policyholders healthier and happier," said Greg Solomon, head of life and health reinsurance at Willis Towers Watson International.
"But everything overlaps. Innovations are either driven by re/insurers or used by them, or engaged by prospects and policyholders, which affects re/insurers' experiences. The change will be profound, but many incumbent carriers have some way to travel yet."