Rogers Insurance partners with independent broker | Insurance Business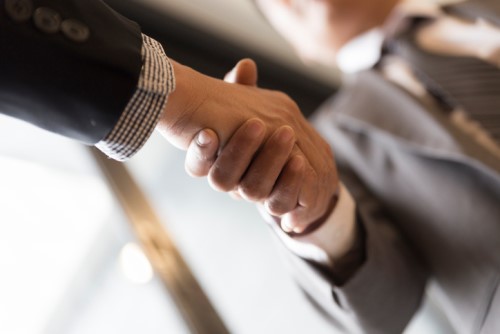 In a release published yesterday, Rogers Insurance announced that it has partnered with Victoria, BC-based Megson FitzPatrick.
The partnership begins once Rogers obtains a minority shares purchase of the firm.
Search and compare product listings for Business Insurance from specialty market providers here
"This partnership strengthens both organizations tremendously. Our market access and capabilities are expanded even further than before," said Rogers Insurance COO Bruce Rabik.
According to a release, both brokerages are committed to strengthening the independent broker model. Both also believe that the partnership will allow each party to benefit from the expertise of the other, "providing more comprehensive expertise and service offerings to their clients in addition to an expanded network of insurers to work with."
"We have long been searching for a brokerage model that provides the strength of scale, a willingness to invest in the future, a commitment to building a great culture for our team and the ability to provide competitive perpetuation solutions," commented Megson FitzPatrick CEO Jay Tuson.
"Rogers Insurance has allowed us to customize a partnership that I believe is unique in the market and speaks to addressing many of the challenges small to medium size brokers are facing today. We are proud to partner with Rogers Insurance and look forward to the prosperity of both brokerages moving forward."
The partnership between Rogers and Megson FitzPatrick brings the collective employee count of both brokerages to more than 500.
Related stories:
P&C brokerages getting into L&H
Rogers Insurance responds to being chosen as one of the nation's top employers