The app that brings transparency between insurers and clients | Insurance Business Canada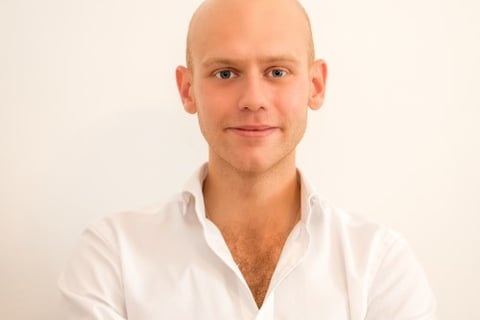 Threat or opportunity for the insurance industry? Wherever you stand on the issue of insurtech, there is no denying that innovations are coming and that insurers and brokers alike need to be on top of the changes or risk being left behind.
One such example is a new app from insurtech start-up SafeStuff – a platform that has been designed to establish transparency between users and insurance companies by letting users take control of their possessions and evaluate their net worth with a few clicks and swipes. The idea is that they can handle their insurance claims through a much faster, simpler and secure process, since they will have proof of what they own in case it gets stolen or damaged, enabling them to also choose the most appropriate insurance for their assets. Its founder and CEO, Alfred Karlsten, was named as SKAPA's Innovator of the Year in his native Stockholm, and is confident the app can benefit insurers, brokers and consumers alike.
"[With the app] everything is accounted for – every object, every price and every receipt. We have the proof, we ease the process," he explained to
Insurance Business
.
"Customers have the possibility to do their damage control through the use of our app. Thus we help them take matter into their own hands – quite literally - since they will be able to see and manage everything that is happening with their belongings. Having more control but with less effort means maximizing customer satisfaction, which is key in our endeavour, and means that both us and the insurance companies have a common goal that we can immediately start working towards.
"Seventy five per cent of insurers think the most important effect of fintech is increased focus on the customer. We have estimated that an insurance agent could save up to 70% of the time with an insurance claim, seeing as the process is digital – there is no need for paperwork or human interface."
Noting that "we are not a competitor, we are a facilitator to the insurance industry", Karlsten, who created the idea while brainstorming with a friend who fell victim to a burglary, has already made the app available in his home country – with rapid expansion planned. He reveals that he is "currently in contact with two insurance companies" with the idea of integrating the app's service with that of the insurer.
For Karlsten there is no doubt that insurtech represents an opportunity for the industry – and believes it's vital that companies stop viewing technology as a "disruptor" and start embracing a more positive tone.
"The most widely used term when it comes to the emergence of insurtech as a means of digitalization is 'disruption'," he explained. "This is a term that more often than not inclines perhaps towards pessimism, confusion, disarray. This adverse tone should be abolished, and here is why: we like to think of SafeStuff as a currently missing ligament in the body of insurance, tying bone to bone together – the insurers and the customers. What it does is very far from disruption – it connects.
"On this note, try to rid of the idea that insurtech waves of innovation will put insurers out of business, that they interfere negatively – this innovation wave should be surfed and embraced fully instead of avoided."
Related stories:
Fintech, insurtech and Asian institutions – a match made in heaven?
How will artificial intelligence change insurance?