Zurich Insurance CEO reveals plans to "attack" costs, overhaul company | Insurance Business Canada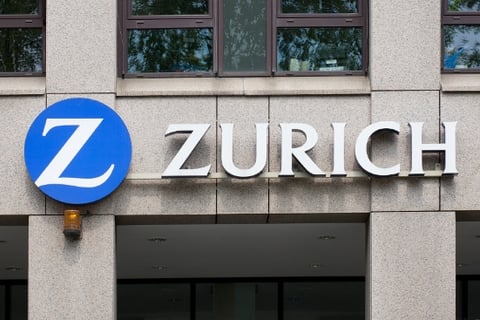 Zurich
Insurance's CEO has declared that there is a "cost issue" in the industry, and has announced plans to overhaul the insurer and cut costs by $1.5 billion from 2015 through 2019.
"The insurance industry has a cost issue," Mario Greco said in an interview with
Bloomberg Television
. "We decided to attack it."
Greco plans to overhaul the insurer and boost its dividend with his cost-cutting plans, which replace a previous goal to save at least $1 billion by the end of 2018.
Greco is selling assets and making changes to the firm's organization and management, as the insurer has struggled to improve profitability amid a sluggish economy and record low-interest rates.
Zurich will also target a payout ratio of 75% of net income after tax, the firm said in a statement on Thursday, and a minimum dividend of 17 Swiss francs ($17) a share will be maintained.
Alongside cost-cutting measures, the CEO is pushing for an improvement in underwriting performance in the commercial business, and wants to ramp up Zurich's digital offerings and establish new retail partnerships.
In the
Bloomberg
interview, Greco said he was aiming for "simplification," explaining that the firm has become "very, very complicated over the last years and I'm trying to slim it down and make it simple again."
However, Greco's announcement was criticised as lacking a "clear new strategic direction" by Thomas Seidl, an analyst at Sanford C. Bernstein, in a note penned to investors.
"The new CEO dodges a dividend cut and has raised the cost-cutting target," he said.
While the plan should improve operating return on equity by as much as 3% through 2019, the measures will leave "very marginal capital flexibility for developing the group," Seidl added.
Charles Graham, senior industry analyst at Bloomberg Intelligence, said that Greco has a mandate to turn around the fortunes of Zurich, following a series of losses which meant the firm's share price has taken a hit.
"After taking action to improve underwriting performance, Greco now seeks to make Zurich simpler and more customer-oriented," he said.
In 2017, Zurich is targeting an after-tax return on equity of over 12%.
Both next year and in 2018, the insurer is expecting to take on restructuring charges at an average of $500 million, it said in a statement, as it reviews its technology systems and procurement processes for shared services.
Before the start of trading on Thursday, Zurich Insurance's shares had risen 1.6% this year – in contrast to an 11% decline in the Bloomberg Europe 500 Insurance Index.
Related stories:
Zurich North America shakes up organisation
Zurich, Aegon and Beazley reveal earnings results