Aviva Canada embeds earthquake coverage in all BC policies | Insurance Business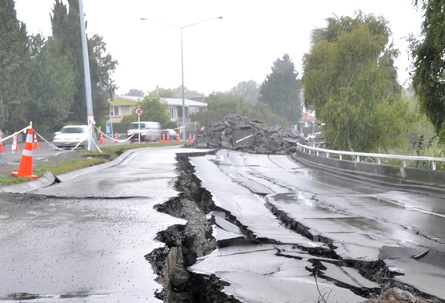 Aviva Canada has revealed that it has embedded earthquake coverage in all British Columbia homeowner and tenant insurance policies
The standard offering comes at no additional cost to both new and current customers renewing with Aviva, a release said.
At present, only Aviva Canada and two other insurers are offering earthquake insurance coverage without restrictions in all risk zones. By comparison, most other insurers have restricted the sale of earthquake insurance in high risk areas such as Richmond and Victoria. On top of the restrictions, all other insurers in BC offer earthquake coverage as an endorsement only, to be purchased separately as an add-on to an existing policy.
The earthquake coverage will include (but is not limited to):
For house and manufactured homeowners: emergency living expenses for earthquake, such as temporary accommodation, food and clothing or transportation costs associated with moving to stay with family or friends in a different province up to $25,000.
For condominium owners: full earthquake coverage for contents, improvements and betterments, condo loss assessment, and unit additional protection.
For tenants and renters: full earthquake coverage for contents.
"While all insurers in BC offer earthquake coverage as an endorsement, until today, no company has offered it within a standard policy," commented Aviva Canada chief underwriting officer Phil Gibson.
Gibson also highlighted information on how vulnerable BC's residents are to earthquake risks, especially since the coverage is not part of a standard policy.
"This is concerning since our survey shows that 60% of BC homeowners believe their policy would provide financial support in event of an earthquake. No-one should be left in the lurch without coverage that they thought they had. That's why we're proud to announce Aviva's solution to embed earthquake coverage for our customers at no additional cost – offering added value and greater peace of mind."
In addition to the earthquake coverage the company is adding to BC residents' policies, Aviva is offering optional enhancements to help manage different levels of risk.
A release said that Aviva's earthquake coverage is currently only available to BC policyholders; there are plans to eventually roll out the coverage in other provinces.
Related stories: