Applied Systems announces partnership with Halwell Mutual Insurance Company | Insurance Business Canada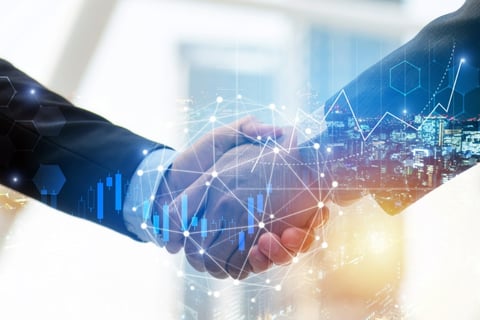 Applied Systems has partnered with Halwell Mutual Insurance Company to enable real-time commercial lines quoting for Halwell's broker partners.
In a press release, Applied said it will use CSIO commercial lines data standards and its own commercial quoting capabilities, providing Halwell's broker partners with a competitive edge as they work with small business owners and independent contractors.
The partnership will also bring the benefits of automation to Halwell's commercial lines insurance process, according to Marg Torrance, president and CEO of Halwell Mutual Insurance Company.
"We collaborated with Applied because we wanted to create a simpler, more standard workflow for our broker partners who are quoting coverage for their independent contractor clients," said Torrance. "We will start by bringing this feature to our Contractor Package, and we look forward to introducing it to more of our commercial packages in the future."
Applied has been collaborating with CSIO and insurer partners to create an end-to-end commercial lines distribution solution, allowing brokers to utilize the full advantage of standardized workflows. With this solution, they can digitally submit a quote request to multiple insurers and eliminate the need to re-key data into insurers' portals. In turn, insurers are able to identify suitable packages for quote-to-bind, which improves response time on commercial quotes and increases broker confidence as they present commercial products to customers.
"We have been on a focused journey over the past 18+ months to solve the commercial lines challenge, bringing new technology and capabilities to market while partnering with the industry at large to standardize the opportunity," said Steve Whitelaw, Applied Systems senior vice president and general manager, Canada. "Our partnership with Halwell supports our growing panel of insurer partners to provide brokers efficient submission and quoting processes and market choice and enabling insurers the benefit of stronger submissions. Collectively this will allow for a better experience for business owners turning to the broker channel for their insurance needs."
Aside from Halwell, Applied counts Edge Mutual Insurance Company, Wawanesa Mutual Insurance Company, L'Unique General Insurance, and Four Points Insurance among the list of insurer partners that are trading commercial lines business on its platform.